How To Capture Shoes Photograph To Sell Online?
Can people still know about your product shoes photograph if you don't picture it and post it on your website? You once took pictures of the sneakers inside the box. Does it appear friendly enough to attract customers' attention? Just ask yourself.
In e-commerce, selling a single pair of shoes can be impossible without perfect shoe photography. Plus, creating a stunning image will be difficult without using skilled e-commerce photo editing services.
So let's learn how to take shoes photograph for increasing your online sales.
How To Take Pictures Of shoes To Sell More? [Top 14 Tips You Must Know]

Now-a-days, shoe photography is necessary for online shoe retailers to showcase their shoes and increase sales. Here, photographing shoes can be a little challenging. To capture eye- catchy shoe product photography, you have to know the following tips.

Let's get started!
(1). Create A Strategic Plan:
To accomplish your aim on a specific assignment, plan your work and then carry it out. Planning serves as a kind of road map in this situation, pointing you in the right way for success.

As soon as you decide to take shoes photograph, it can be best if you do some study to plan and sketch the procedure for a better result.
(2). Get Your Shoes Product Ready:
Priorities come first. Make sure your subject is prepared to strike a posture before you close the door on taking photography shoes. Here, I'm referring to your shoes, of course.

Prepare your shoes to be in perfect shape before beginning shoes photography. Because none will fall apart at the moment or without a clear picture. In addition, a thorough planning process will assist you spend less time in your post-production process.
(3). Prepare Your Instruments:
For the best picture, bring a good camera and lens. Choose a lens with at least a 15mm focal length.

Therefore, you can use a tripod to reduce camera vibration and let you choose any shutter speed. A tripod can range in price from cheap to expensive on the market.
(4). Setup Background:
The backstory plays a significant role in pointing up the product in e-commerce product photos. The more excellent view you get of the product, the more you can make concentration on it, which leads to higher sales.
Most photographers use white backgrounds for e-commerce product shoes photograph because they make it easier to see the goods. Instead, use a contrasting background to stand out from the crowd.

However, be cautious not to use a backdrop that draws unwanted attention lest the product blend in with the background's color and design components.
Your attention need to be directed not only to the image backdground but also to the overall product's underside.
(5). Adjust Lighting:
If there is improper lighting, an excellent camera with a lens or a good background won't be enough to produce a good photo. While it is possible to assist with natural daylight, artificial lighting may occasionally be required. You can get a lightbox for shoe photographing to do that.

But you may use it for many shoes photograph. The most crucial aspect is that it will provide you with a platform, a background, and a lighting setup for commercial shoe photography.
(6). Shoot From A New Perspective:
Online shoppers cannot physically investigate the item before deciding; instead, they rely on the detailed image. In addition, they increasingly favor images taken from various angles to obtain a clear vision.

Regarding shoes, you must examine the sole, design, back portion, etc., from all angles, including top, top-down, and side views. Eye height, high pitch, low slopes, bird's sight, and from corner to corner are the standard angles you should try to concentrate your shoes photograph.
(7). Use A Variety Of Styles:
Try to capture your shoes in a way that holds a straightforward and eye-catching vibe in the photography.
Use various presentation techniques to provide a stunning product image that inspires the desire to test the shoes. Try to apply several tactics when wearing heels, sneakers, or casual footwear.
(8). Use Fixtures:
Knee-high footwear alone can't provide a gorgeous view for various shoes, especially boots. But it can be ideal to use various materials to provide a realistic perspective.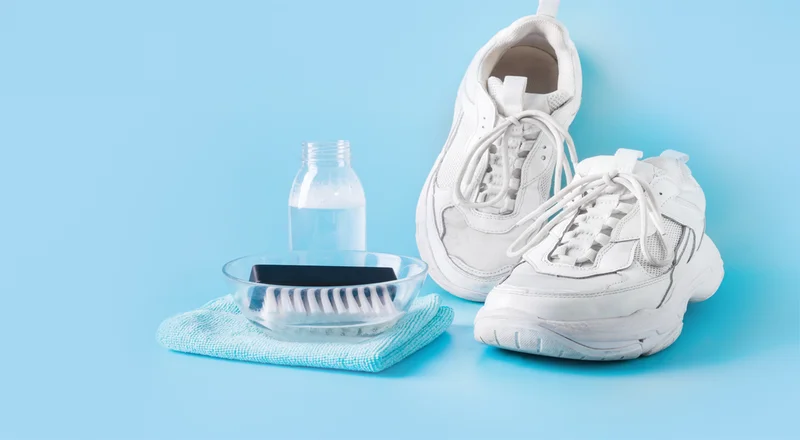 Therefore, tissue, torn paper, a drink or water bottle, etc., are all acceptable. The image will be more artistic and appealing if you choose a practical background for shoe photography.
(9). Personalized Appearance:
What if a pair of shoes is made specifically for you? You will be amazed if someone offers such a service as your shoe photography by customizing the shoes to the buyer's preferences.
As a result, they'll become more engaged with it. Here, you must use a photoshop color correction service for product photo editing to get the best outputs. You will stand out from the crowd quickly if you do things like that.
(10). Performing Mode:
You can take pictures of the shoes in playing or working mode to show off their soundness and stability in the water. Of course, using a wet or rainy location will result in the best capture.
(11). Focus On User-Friendly Specifics:
The buyer looks at the design first when browsing shoes online. After that, the size of the shoe and its brand are the most crucial factors they take into account.
To visualize the shoe size, brand, soles, and other details directly related to choosing a buy, you must capture a few remarkable photos.
(12). Shoot A lifestyle:
To sell products online, consider doing shoe photography that depicts a lifestyle so that a picture can create a mood.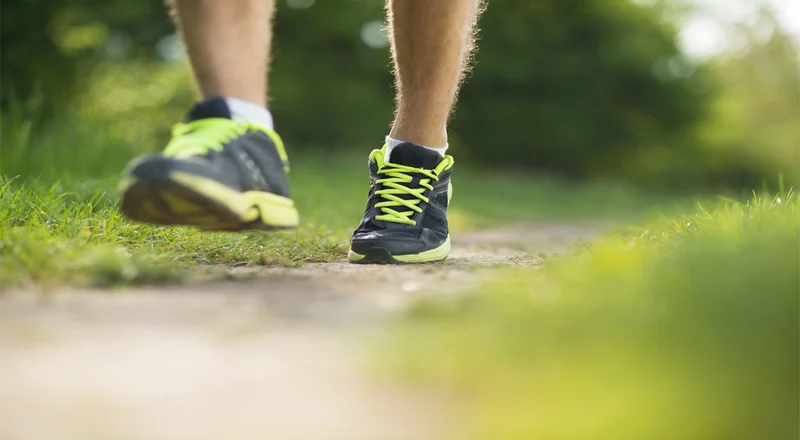 The customer will benefit from matching their needs to their lifestyle. You place objects on a white background for this photograph to demonstrate a lifestyle theme.
(13). Using Floating Photography:
Using the exciting and entertaining floating photography approach, you can showcase your footwear through photography.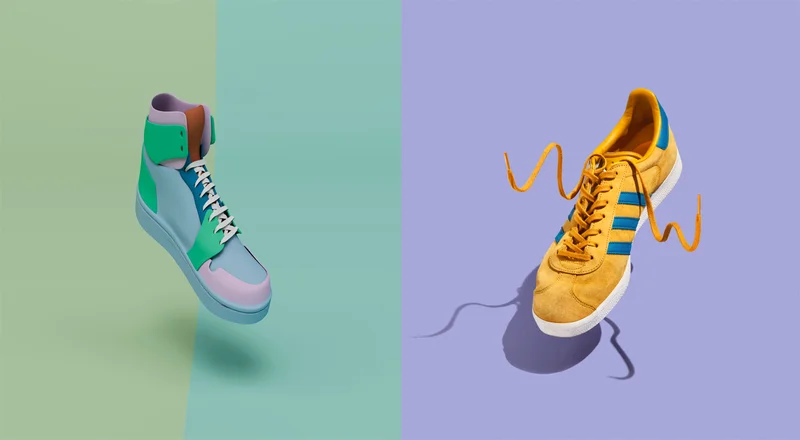 You can capture the shoes floating in the air using this method. It's like enhancing your photo with magic.

(14). Hire A Supermodel:
If you have the money, hire a model for your shoe photography. It will give your shoe product additional appeal.
Finally, it allows the customers to notify how they could appear on them.

Final Words For How To Photograph Shoes:
To sum up, you'll only get one opportunity to make a first impression when it comes to online buying. Hence, having excellent product shoe photography can ensure that it's a good one to buy.
On the contrary, your product shoes photograph can convert visitors into buyers depending on how you style your goods, the lighting & backdrop in your studio, your camera settings, the perspectives you shoot from, and your post-production photo editing.
Don't be scared to try new things. Use our high-quality & reasonable photo retouching services to prevent suffering from extra time-consuming and painful mistakes.
Finally, consider your footwear, background and lighting choices, and the post-production tools you love to use. Those major things will increase the probability that people will buy your stuff rapidly.
Be cool with your desired shoe photography!
(Visited 32 times, 1 visits today)