How to Move Eyes in Photoshop and Online Tools
Have you ever taken a photo and noticed that your subject's eyes are looking in a different direction than you intended? Getting the eyes to look in the right direction can be tricky, but with the right tools, it's totally doable.
This tutorial is about how you can move eyes in Photoshop and online for free. We'll also emphasize how to move your eyes in photoshop if you need a more precise adjustment. And if you don't feel comfortable editing your photos, we recommend an app that can do it for you.
So we've got you covered if you're fixing a photo for your social media profile or want to change the direction of your subject's gaze for a more flattering portrait.
Move Eyes in Photoshop: Best Way to Change Eye Direction in Photo Online
Do you want to learn how to move the eye direction in the photo online? It's far simpler than you might imagine.
Several methods will be suitable for you. The initial way is to use an online application. There are quite a few available, and they all work in the same way. First, you upload the photo, and then you can drag the eyes around until you're happy with the results.
The second option is to use Photoshop. This process is a little more complicated but gives you more control over the final product. For instance, you can alter the color of your eyes, the eyes' shape, and many other details.
Whatever method you choose, ensure you're careful and take your time. A fake or unnatural photo is just a waste of time.
Read more : How to Create an Alpha Channel in Photoshop?
Should You Use a Free Online Tool or App to Change Eye Direction?
So, you've got a photo of yourself that you'd like to fix up—the eyes are giving you away. You can't help but wonder, should you use a free online tool or app to change eye direction or move eyes in photoshop?
It all depends on your requirements. If you need a quick and easy remedy, an internet tool is usually the way to go. However, if you want something more exact, an app is the preferable alternative.
Online tools are typically simpler to use, and most of them allow you to rotate your image and adjust the eye direction with just a few clicks. But they also tend to produce lower-quality results.
On the other hand, apps give you more control over the editing process, but they can be a bit tricky to use. Plus, they can be expensive if you're not willing to settle for a free option.
How to Move Eyes in Photoshop:
So you want to know how to move eyes in Photoshop? Well, it's actually not that hard. There are a few simple steps to follow, and we're going to walk you through them.
First, open Photoshop and select the photo to be edited. Create a path around the eye you want to modify with the Pen Tool. Make sure you select all the points in the path and then click "Convert Point" in the top toolbar.
Next, click on "Edit" in the top toolbar and select "Transform." The direction of the eye can then be adjusted by clicking and moving to one of the corner points.
And there you have it! You've successfully altered the eye direction in your photograph.
Best Apps to Move Eye Direction
So you want to change the direction of your subject's eyes in your photos but don't know how? Not to worry, we're here to help.
There are a few different apps (even you can move eyes in photoshop) you can use to change eye direction, and we've rounded up the best for you.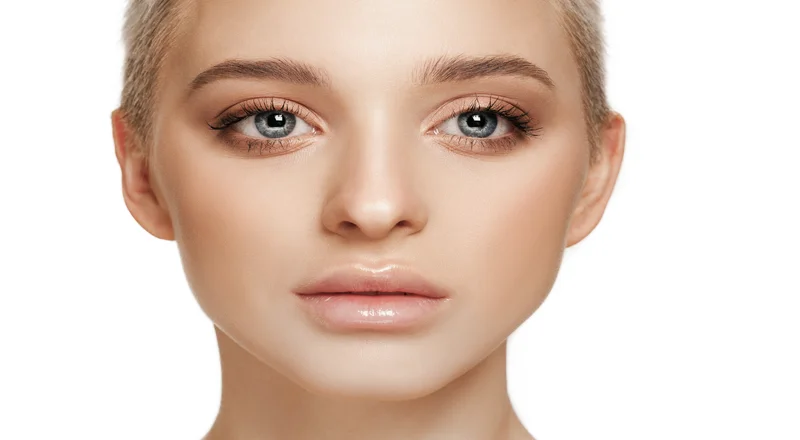 Our top pick is Eyes Correct, which is simple to use and lets you make quick and easy photo changes. Another favorite is Photo Eyes, which gives you more control over how your subject's eyes look.
Lastly, to make the process a little more complex, we recommend Photoshop. This software offers flexibility regarding changing eye direction, so you can create any look you want.
How to Choose the Right App or Online Tool for Changing Eye Direction
And you want to modify the direction of your subject's gaze in your photographs? There are many ways to complete this. You can use an app, or you can use an online tool, or you can move your eyes in photoshop.
But how to figure out which is the right option for you? Following are some issues you must never avoid:
Do you want to be able to make changes on the go, or do you want something that offers more flexibility?
Do you want to be able to edit photos that you've already taken, or do you want to be able to create new ones from scratch?
Experience you have gathered in photo processing.
It would be an easy go when you got answers for these inquiries.
Wrapping Up:
When editing your photos, it's essential to ensure your eyes look their best. You can move eyes in Photoshop with a few simple steps to make them look more natural.
All users will require is an internet-connected device and an image editor. There are several different photo editors, but we recommend Adobe Photoshop.
First, open your photo editor and find the tool that lets you rotate and crop your image. This option may be called "Image Size" or "Ctrl+T."
Next, find the section of the image where your eyes are located. Use the rotate tool to change their direction until they look more natural.
Save your image and post it online for all to see!
That's all for today. For more, stay connected to us here.
(Visited 5,075 times, 746 visits today)