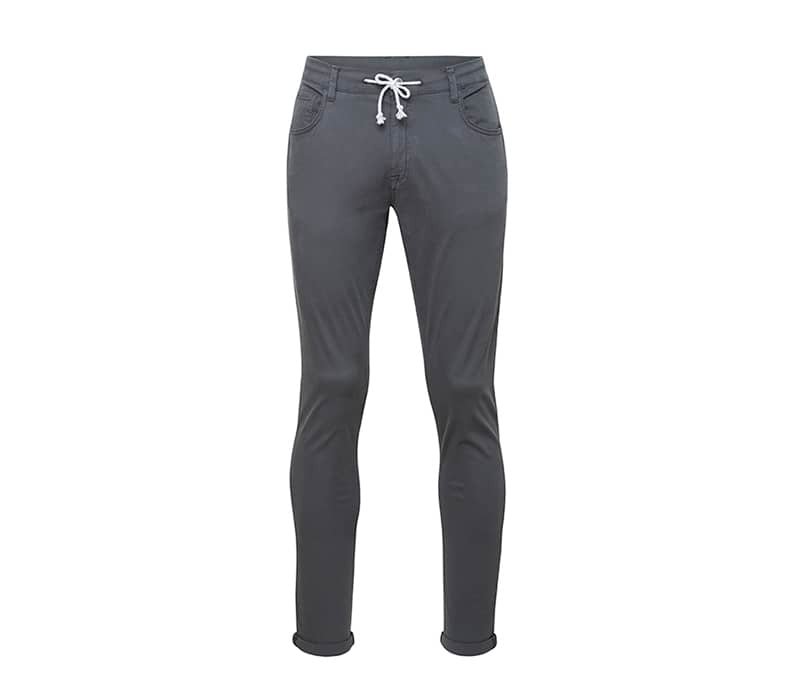 Ghost Mannequin Service provider
When taking photos in the fashion industry, mannequins have a history of being distracting. The final result can lose some of the previous appeals and as a result, not bring in enough clients. Research has also shown that there can be biases by clients, depending on the type of mannequin used. So how do you avoid such a scenario?
One thing you should know is the time that it takes to edit out a mannequin. You would have to combine multiple photos, provide both depth and volume for your photos and finally give it enough texture. While it may look simple, it is quite the opposite. Ghost mannequin service can be back-breaking work.
What you need to do is focus on your business. Leave the editing of your photos to the editing gurus at Clipping Creations India. Our experts edit each mannequin image project by hand. This guarantees a clean solution that brings both the clothing and the accessories to life.
We are the experts relied upon to create attractive and stunning images with the best invisible mannequin effect available in the market. With Clipping Creations India, you are guaranteed to sell more.
Ghost Mannequin Services Start from $0.51
Get Ghost Mannequin Photo Editing Services at Low Cost
ghost mannequin photo editing
As an e-commerce studio, the bar has never been set so high. Over the years, the service industry has become very competitive. New entrants are entering the industry with novel ideas and products while customers and clients are as picky as ever. Studios are feeling the heat to produce world-class images and offer a professional feel. And one of the ways to do so is to make use of ghost mannequin services. 
Clipping Creations India is able to produce and deliver high-volume orders for our clients at an affordable price and considerable speed. Intrigued? Why don't you get in touch with us today? Our customer care team is always ready and willing to discuss our services with potential clients. Our range of services The professional team at Clipping Creations India knows the type of customers who want ghost mannequin services. What is common among them is their need for fast delivery times, quality work and at the best price possible. These characteristics and more describe the quality of work and the experts at our company. For us to help companies save thousands of dollars, smoothen the workflow process and improve on the lead time, we offer a wide range of ghost mannequin solutions or effects. Some of them have been highlighted below. Don't hesitate to reach out if you have any questions.
Sorts Of Ghost Mannequin Services
Depending on the requirement, invisible mannequins are also known as ghost mannequins or ghost mannequin effects. You may have to remove the entire model in some cases, while you only need to eliminate a part or all of it in others. The following information explains how we can remove ghost mannequins and the types.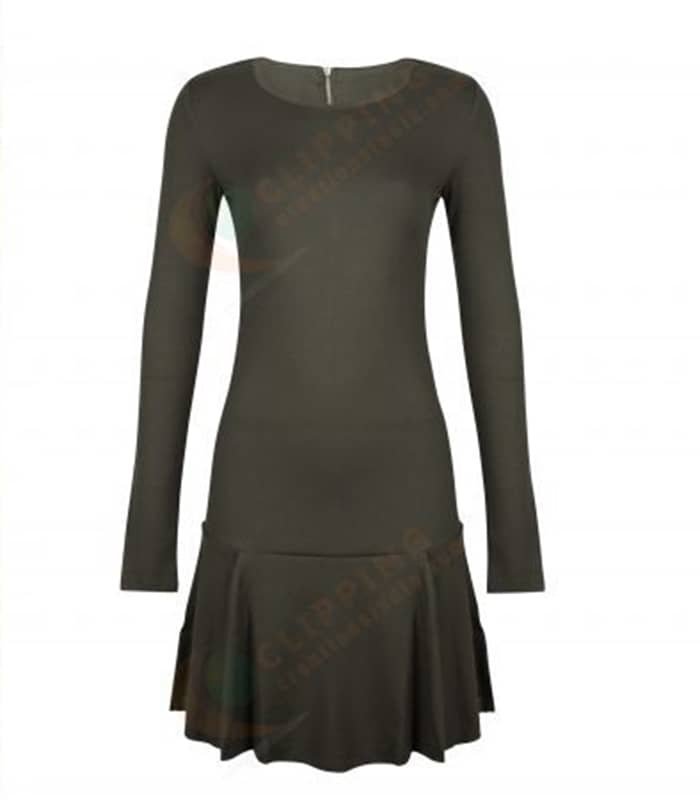 For a ghost mannequin to look professional, the back and the front of the neck must be connected together. This gives a complete and full shape and achieves the effect of a true ghost mannequin service. For quality services at an affordable price, there is no better service provider to call upon.
It's the most common ghost editing effect; we get requests from clients. The primary goal is to connect the head-and-neck joint of the apparel image object.
This is done by cropping or removing parts of the neck section of a clothing image.
For example, when you shoot a costume photo on a mannequin or model, the neck part of the outfit gets hidden under the dummy. And if you just remove the mannequin area, it looks unprofessional and incomplete.
To fix this issue, you need another photo of the costume that covers the missing neck part without the mannequin. Then using this advanced editing technique, you can crop the part from the 2nd photo and join this to the 1st or main photo.
There are some clothing products where the back part is longer than the front. Our experts can merge the bottom part and reproduce the apparel product photo in a clean and professional look. Outsource your photo editing services to the number one service provider in the region. Our experts will remove the mannequin professionally.
Like the above, bottom joint service also helps complete your clothing image. This effect is used to add the missing hip (for shirts) or feet (for pants) part of an image.
The simplest option is to use the traditional cut-and-paste method for full-body or bottom-joint mannequins. To use this technique, first, open up both with and without mannequin images of the cloth in Photoshop.
Then, cut the bottom joint part of the clothing photo that's taken without the mannequin by creating clipping paths. Next, paste it into the original image that has the mannequin.
Before pasting this cropped part, you must remove the mannequin image's bottom part. And lastly, you've to do slight photo retouching to make this modification realistic.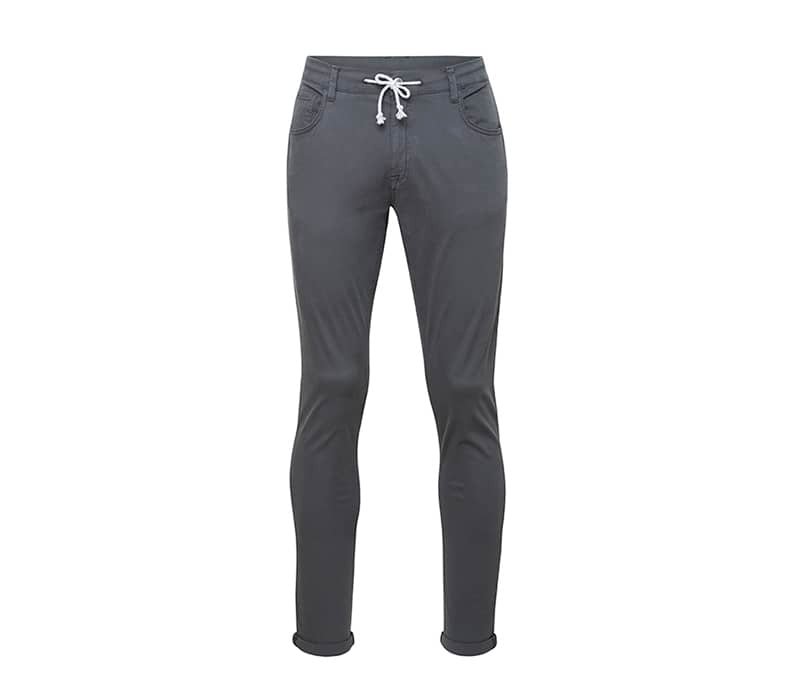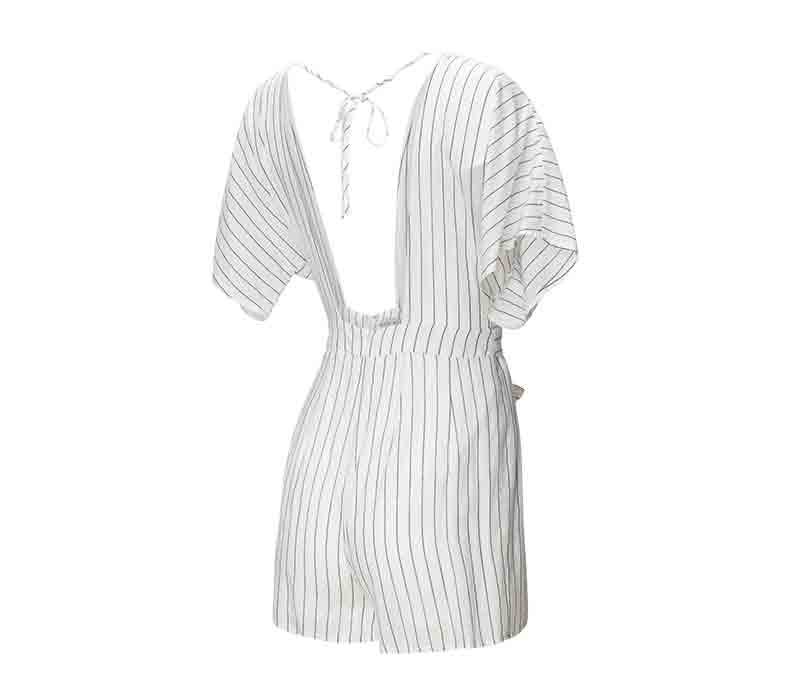 One aspect that can ruin the ghost effect of mannequin photo image editing is the hollow portion of the sleeve. That is however nothing to worry about when you have the experts from Clipping Creations on your side.
As the name suggests, this ghost mannequin editing is done to remove the doll or model hand part from an attire image and add the missing part from a separately taken photo.
This photo editing service allows you to remove any unwanted elements from your sleeve joint ghost mannequin photo, adjust the brightness, contrast, and saturation, and add any special effects you may want.
However, unlike the forward neck or bottom joint, the sleeve joint isn't widely needed as it requires only if the photography requires the hand part.
Depending on the product type or design, you may need different types of sleeve joint editing services. The most common types are basic shoulder seams, raglan sleeves, textured patterns, etc.
360° Packshot Ghost Mannequin Effect
One of the standout services from Clipping Creations India is its 360 packshot ghost mannequin effect. For this effect, we request our clients to send us shots from all angles for their mannequins; from the bottom, top, neck, and sleeve. Our graphic designers have the expertise to piece it all together and produce still or moving effects.
This is the most advance and costly ghost mannequin requested by big brands especially. If you can afford 3D product photography of your products, a 360° ghost mannequin effect can bring the photos to life.
The process is quite complex. You need to provide us with all directional photos of your product, such as attire, wearing on a mannequin or model.
We'll remove all the unwanted dummy body parts from each image. Then position them frame by frame to convert the set of images into a single GIF or video file.
The finished result looks amazing, enough to convert your web traffic into a customer.
Model to Ghost Mannequin Service
Most small online business owners can't afford the budget to hire models for their clothing or fashion photography. And not all of them like to be in the image as a model.
In any situation, the model to Mannequin ghost editing service is the ultimate solution. With this effect, you can remove the model from the photo and add livelily postured mannequin parts.
It's like adding a mannequin instead of removing it, unlike other editing techniques described above. This photo adjustment makes it look like you've taken the photo on a real mannequin.
5 Common Uses of Ghost Mannequin Effect
Unlike other photo editing techniques, the ghost mannequin effect is mainly related to commercial photos. Therefore, the goals of using the service are also the same.
For instance −
Adding a Touch of Realism to Fashion Catalogues
Removing the mannequin from the photo is the most basic use of ghost mannequin photo editing.
Doing so can give you a more accurate representation of how the clothing will look on a real person. Besides, it brings out the best look in your merchandise photo.
Makes Product Images More Engaging
You don't want to sell a model or a dummy doll; you want to sell your products. And this editing support allows you to stay focused on the goal.
The same goes for your audience also. They become more connected to the clothing itself rather than being distracted by the model.
Also, it simply changes the look of the photos to match your branding better.
Organize Your E-Commerce Stores Better
If you're an online business owner, you do use the product images on multiple platforms, from social media to your website.
Just visualize this in your mind, how chaotic it'll look if your e-commerce site is flooded with hundreds of models or mannequins.
No matter how exclusive products you let them wear, it doesn't give a good user experience while browsing. That's why many platforms avoid using models in their photos.
But using the ghost mannequin solution will allow you to synchronize all product images on a web page.
Creating Marketing Materials
Ghost mannequin photo editing is used to create pre-stage marketing images and ads for fashion and apparel product businesses.
For example, you'll need a ghost mannequin effect service to make an online or offline catalog. It eliminates the unnecessary part of the product or object.
Also, it makes your garments look more appealing to potential customers and help increase your sales.
This can be used to create a more lifestyle-oriented shot or simply add more interest to the photo.
Get More Space, Display More Items
Every inch of your marketing material is important when creating a catalog, flyers, or banners. You may want to add text, effects, etc.
Removing the mannequin makes it possible to show multiple items in a single image.
This can be useful for showcasing new products or for highlighting special offers. You can also add props or accessories to a product photo.
4 Reasons ghost mannequin photo editing services Are Must for Online Businesses?
The paybacks of ghost mannequin effect editing are inevitable for every f-commerce, e-commerce, or retailer store. Let's take a quick glance at how −
Product Photos Convert More Customers than Videos
According to a survey conducted by Field Agents in 2018, 83% of American smartphone users are influenced by product photos more than videos.
This survey also states that average online customers prefer viewing at least 3-4 product images before checking out an order.
So, when most of the winning chances are at stake of the photo, you can't take the editing and representation need lightly. Should you?
Increases Brand Value in Customer's Minds
From clothes to watches, ornaments to hats, all the wearing types of product categories require mannequin photography to get the best outlook.
And extracting the mannequin or model from these photos is vital to giving them a more professional look. Ghost mannequin effect added photos convey your message to the customer in a better way.
They can get an instant idea about your brand's value and your affection for your company. Wondering how?
It's simple. When customers see a refined editing touch in your product photo, they instantly understand that you're more serious about their time and value. Hence, you've given the best effort to present the product.
Gives Competitive Advantages
In today's competitive marketplace, standing out from the crowd is more important than ever. That's why getting accurate and professional ghost mannequin photo editing is essential for any business.
As mentioned throughout the article, ghost mannequin product images help you uniquely identify in the market.
While your competitors upload the same generic product photos, you share branded high-quality images. It becomes a clear choice for your target customers to pick you.
Customers always remain choosy regardless of the geography you spread your business. And why won't they be? It's their hard-earned money.
When online customers find mismatches between the marketed products and received the product, they habitually feel cheated, even though you don't have the intention.
The goal of the ghost mannequin effect is to remove unwanted elements from product photos.
So customers get a clear view of the products. 0% Confusion = 0% Return.
6 Industries Use Ghost Mannequin Services Regularly
The editing service is essential for many industries, but especially for those that sell clothing and other items that must be displayed on a mannequin or model, including−
Clothing companies need high-quality photos of their products to show potential customers what they'll look like when worn.
If you're in the same field, you can give them the experience in all your product photos using ghost mannequin editing support. As a result, you can make them more likely to sell.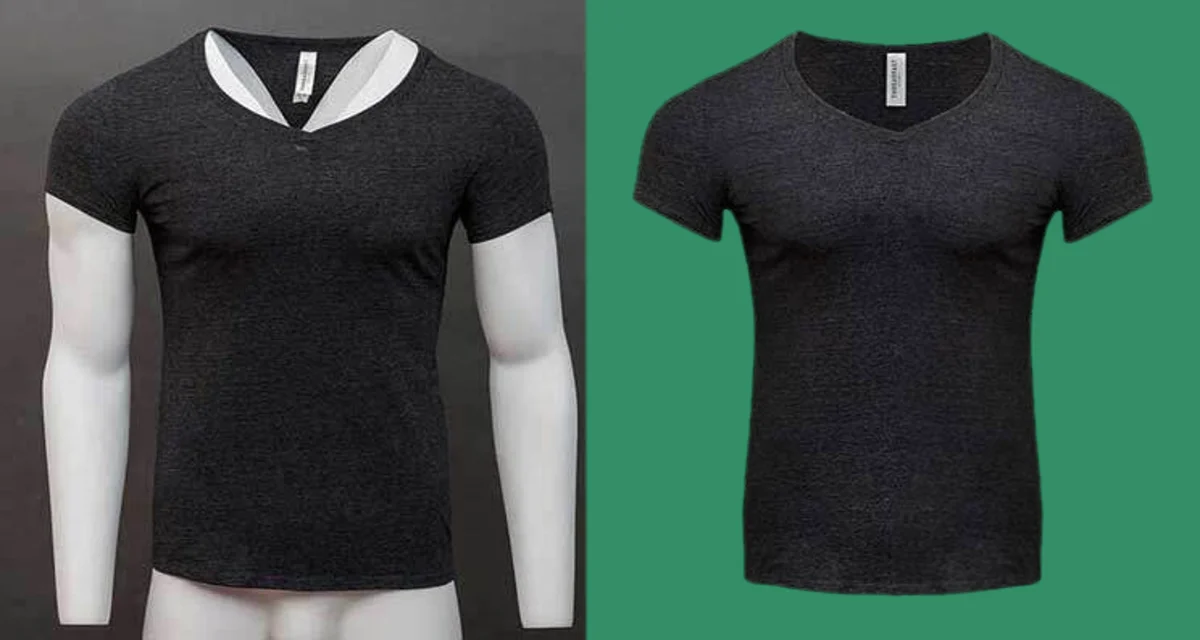 Online stores need great product photos to stand out from the competition. A ghost mannequin service can help them take their photos to the next level and attract more customers by eliminating dummy parts.
Besides, since all of their customers are driven by the internet, it's significant for them to present a product image without distractions.
Product factories of different garments use mannequins for marketing, presentation of the finish, or demon goods.
Since they deal in bulk and mostly from offshore, it's essential to give the buyer a clear sight of the item before purchasing.
A ghost mannequin editing service can help make it easier.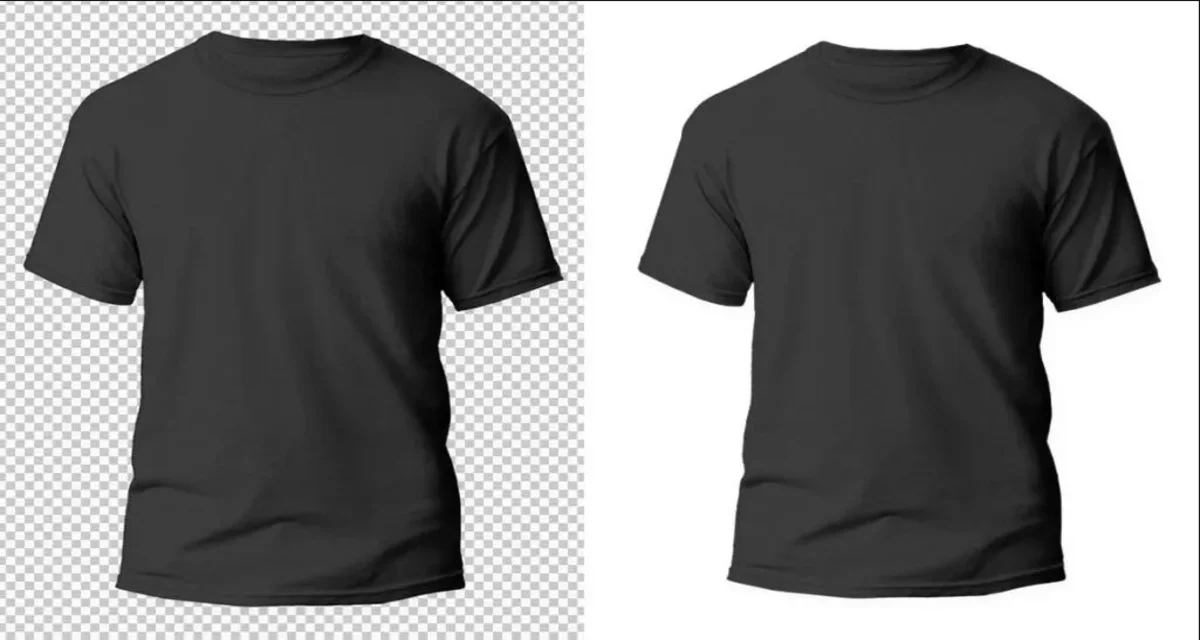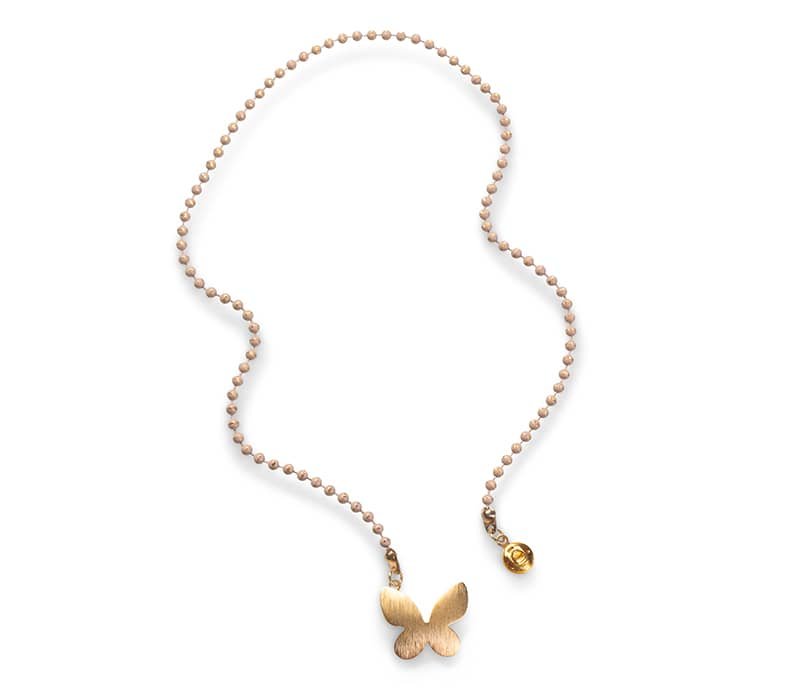 Jewelry companies often use ghost mannequins to showcase their products in the most favorable light possible. But the mannequin body always creates obstacles to seeing the other part of the jewelry.
It might sound like a silly issue, but sometimes this reason causes the viewers to drop the buying decision.
Using editing support, you can help the target market focus on the item rather than being lost in other elements.
ghost mannequin photography service – Guide to Getting the Most out of Your Images
A proper photo shoot is the first step to achieving excellent output from the post-production of images, especially when it comes to mannequin photography.
So, before reaching out for our services at Clipping Creations India, make sure to follow the below guide while capturing your product.
Tools for Shooting Perfect Mannequin Photos
To shoot amazing apparel mannequin photos, you will need the right tools. Here are the basic requirements −
Prefer indoor venues like home or studio for product or apparel photography.
You'll need a full or partial-body mannequin to wear the clothing items. Depending on the size, manufacturing material, and brand, these dummies can cost you anywhere from $70 to $350.
● Good Lighting for Portraits and Closeups
Make sure your studio has the correct light setup. You'll need a bright light source to express the product better in the photos.
Mannequin photos look better when viewed without a messy background. So, set a greenscreen or solid color backdrop for your shots.
● DSLR or Smartphone Camera
Having a decent camera with manual controls and aperture priority mode allows photographers to control their photo exposure without relying on automatic settings.
It'll help you hold the camera steel when shooting photos. You can avoid shakiness and keep the focus up to the mark.
Tips Apparel Mannequin Photography?
Photographing apparel mannequins can be a great way to highlight your designs and show off your clothing's fit. Here are four tips for photographing mannequins that will help make your photos look great −
Natural Light Vs. Artificial Lights
Shooting with natural light is always a good option when shooting photos, as it gives your images a more realistic look. Try to shoot in the early morning or evening hours for the most flattering light.
However, if your location doesn't allow you to get sunlight, you can use quality studio light. Make sure to adjust the light level by taking some demo photos.
Use a High-Quality Backdrop
A good background will help to set the tone for your photo and can also add depth and realism to your shots. Consider using a natural background or setting up a studio backdrop.
Once you have the clothing, it's time to get started with the posing.
Start by positioning the mannequin in a way that mimics how people would naturally stand or sit in real life.
Posing them in ways that make them look their best will give your photos a more flattering look.
You can also add accessories and props to make it look more realistic. Finally, take some photos of the model in various poses and settings to capture all your efforts so far.
Always keep experimenting with your photographic angles. If you're planning to upload these photos to your online store, keeping all featured photos at the same angle and distance is a wise approach.
In that way, the whole web page looks more organized.
It's often helpful to shoot them from close quarters so the viewers can get a good sense of how the clothing fits them.
Get Best ghost mannequin photo editing services
There's no doubt why this editing is important for product photos. You also got an idea of how it helps you create a professional online presence.
But there are hundreds of ghost mannequin online editing services, from private freelancers to agencies.
Then what makes Clipping Creations India the best for small to large businesses? Let's find out −
Budget Ghost Mannequin Editing
Due to the complexities, most agencies and freelancers charge based on an hourly (average of $5), which isn't cost-efficient at all. And we understand your pain points very well. 
So, we offer pay-per-work pricing, starting from 39 cents only. You can begin the order with a minimum quantity and stop at any time.
Marketing Leading Professionals
CCI has a 95% repeated customer rate. Our existing 10,000+ clients leave the stress of product photo editing on us.
We offer an expert level of services focusing on creating realistic, ethereal-looking ghost mannequin effects.
The result will be perfect for both fashion hard marketing materials and online product advertisements.
Our team at Clipping Creations India has a decade of experience in the industry and knows how to create stunningly realistic mannequin effects that look like they're truly alive.
We understand both struggles of small entrepreneurs and the value of a big brand.
Our services include everything from simple adjustments to completely transforming your concept into a masterpiece.
Therefore, we've sorted our ghost mannequin services in a way so that anyone can get them with utmost flexibility.
Whether you want only neck-joint, bottom joint, or a full set of ghost mannequin effects, we got your back.
We've successfully maintained a 24 hours average turnaround time. However, in exceptional cases, we can deliver the work as fast as within 4 hours, if asked by our clients.
24/7 and 365 Days of Responses
While with other agencies, you've to push them to deliver on time, we've got a fully dedicated customer support team for the whole year (excluding holidays).
For any query or feedback, just create a support ticket, and one of our team members will get back to you with the answer.
Contact us today to learn more about our services and see how we can help you create the perfect ghost mannequin effect!
ghost mannequin photo editing
Clipping Creations India is also available to offer clipping path and color correction services to both mannequin and model images. Save yourself thousands of dollars paid to in-house editors by using our affordable and reputable services. Don't let your workflow be slowed down by making hundreds of recalibrations and lighting changes. Trust in the professional and expert team known for their custom solutions, dedication, and attention to detail.
Do you have an Online Clothing Business? You definitely need ghost mannequin service
Online clothing businesses and marketers are going to great lengths to build their brands. They are hiring celebrities and professional models to wear their products and make them look glam. But the cost of hiring a model can go beyond the returns accruable from sales. Enter the affordable ghost mannequin effect services. Through the use of mannequins and later on editing services, one is able to post flawless and high-quality products at a very affordable price.
Advantages of Invisible Ghost Mannequin Services
Regardless of whether you are an established brand or a new studio starting out, the use of invisible mannequin technology is key to the growth of your business. To help you understand more, the team at Clipping Creations India has outlined some benefits that you get from requesting a ghost mannequin service:
FAQ About ghost mannequin services
Photo Editing Services mostly rely on an editor's ability to observe. Editors work on the faults to improve a photograph from the ins and outs. At Clipping Creations India, we give our best, offering a budget-friendly solution for clients worldwide. Here are answers to some of the most popular inquiries prospects have about photo editing services.
Can I send a JPEG file for the ghost mannequin service?
If the quality is high, you can send us JPEG, JPG, and PNG file formats. However, for editing, PSD files are the best and more accessible.
Do you offer discounts on bulk ghost mannequin edits?
Yes, we offer lucrative discounts and a dedicated team for bulk orders.
How do you get the ghost mannequin effect?
We use the latest photo editing software, Photoshop, to add ghost mannequin effects to your apparel and other product photos.
Are neck-joint and ghost mannequins the same?
The neck joint is a partial ghost mannequin effect editing process where we only rearrange the missing neck part, which stays under the dummy.
What can I use instead of a mannequin?
You can use DIY mannequin alternatives also to cut the cost of your fashion photography setup, such as dress or rod forms, racks, shelves, baskets, etc.
What is the best type of mannequin?
Fiberglass is the best type of mannequin as they are comparably lightweight and more durable than plastic, metal, or wooden dummy dolls.
Our latest portfolio here!