PicsArt Car Photo Editing – Create Stunning Car Photos Using PicsArt
If you're passionate about your car(s), you'll love to have great pictures of your prized possession. And for producing pictures that are visually appealing, photo editing is needed. So, here's a simple guide for you on PicsArt car photo editing!
PicsArt is a powerful image editing software that can help unleash your creativity to make your car photos stand out. With its user-friendly interface and wide range of editing tools, you can edit your car's pictures into works of art!
By the end of this article, you'll know how to edit your car's photos on PicsArt and make them look as beautiful as ever!
So, without further ado, let's get started.
PicsArt Car Photo Editing – Step-By-Step Guide
Besides being feature-packed with complex editing tools, PicsArt can save you a lot of time thanks to its intuitive UI.
That being said, follow these steps to edit car pictures.
1. Start With a Good Picture
First, you must have a good photo of your car. Make sure the lighting is right, the car is clean, and the background is free of any distracting elements.
A well-taken photo will give you the best starting point for your editing process.
2. Download and Open PicsArt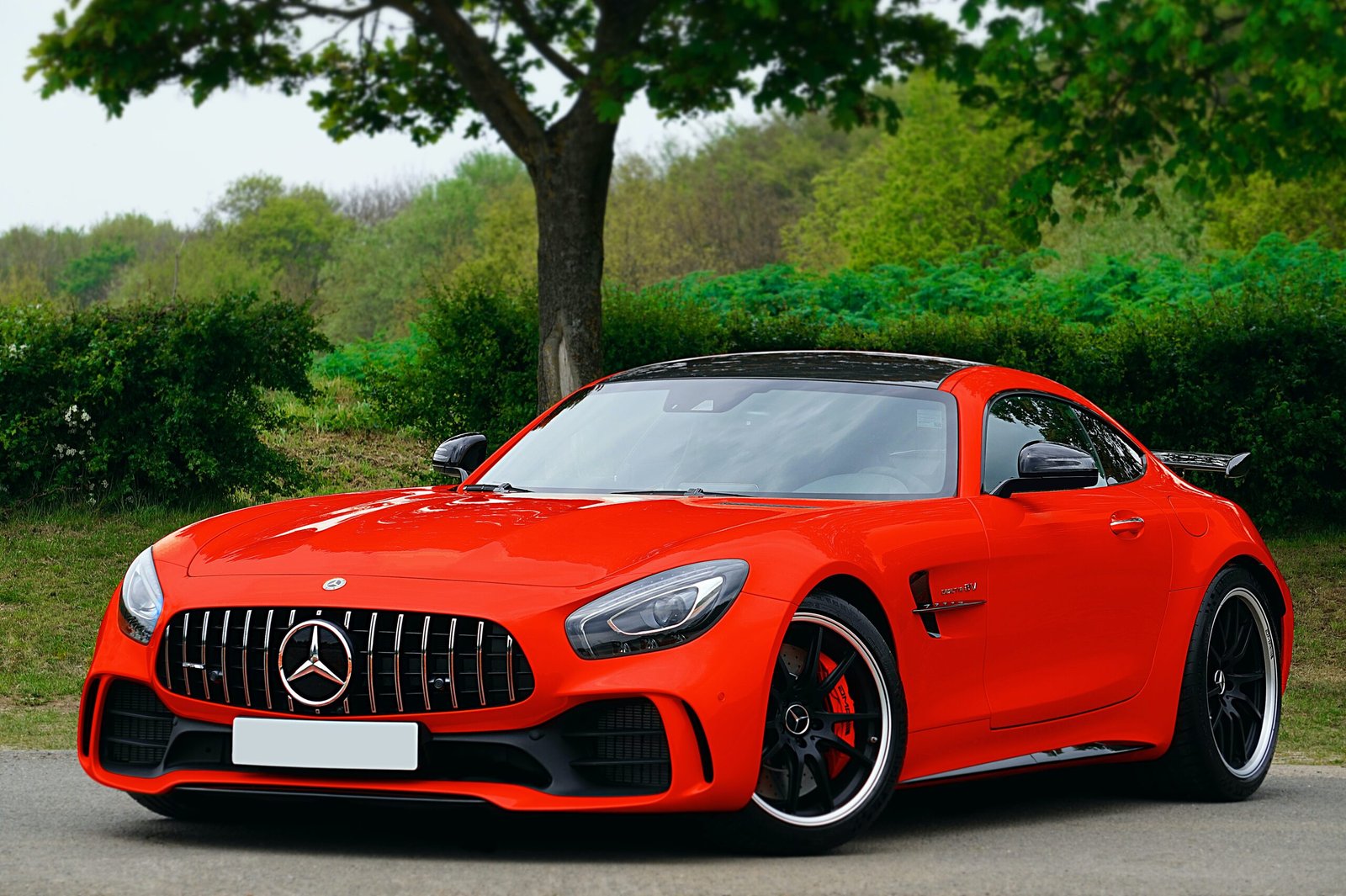 You can download PicsArt for free from Google Play Store (Android) or App Store (iOS). Once installed, open the app and select the photo you want to edit.
3. Deal With the Basics First
As a rule of thumb, the first things to adjust are the basic settings like brightness, contrast, and saturation. PicsArt's simple interface makes these adjustments easy.
Simply slide the bars until you're happy with the result.
4. Play Around With the Colors Settings
Next, you can enhance the colors in your photo to make the car and background look better.
PicsArt offers many color filters to choose from, including a 'Car' filter specifically designed for automobile photos. We'll discuss more on filters later in the article.
If you want to get technical, you can use the 'Curves' tool to fine-tune the contrast and colors of your image.
Ultimately, you'll have to experiment with different filters until you find one that makes the picture most visually appealing.
5. Add Special Effects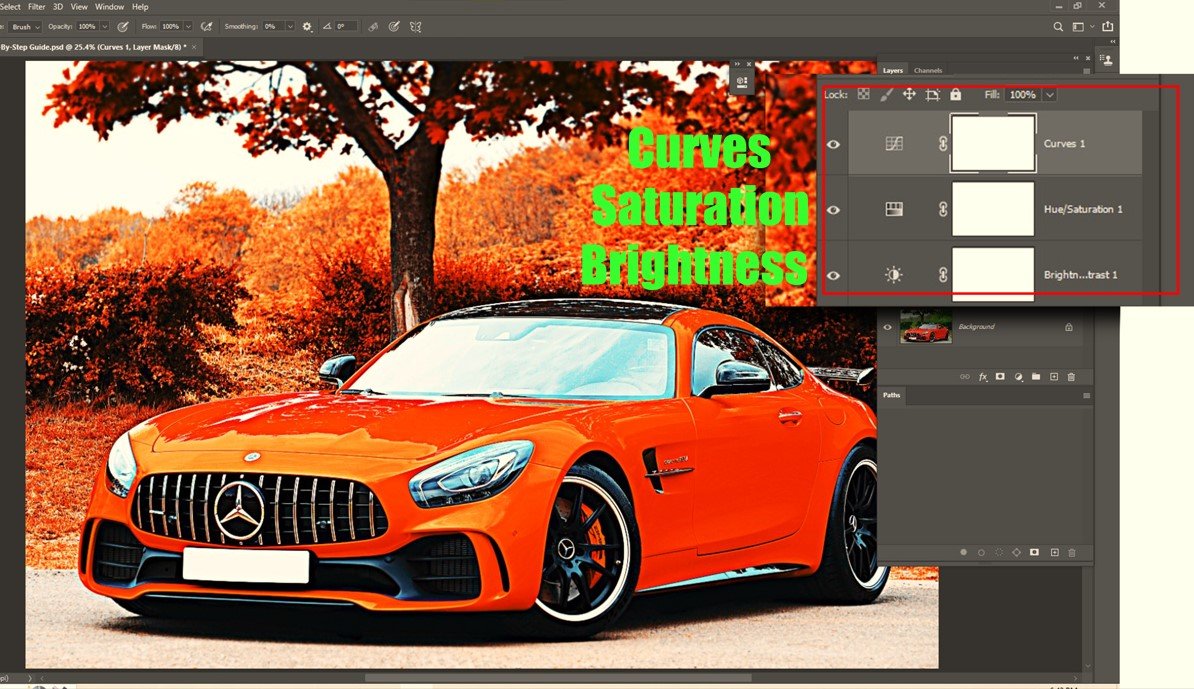 PicsArt also comes with a huge number of special effects that you can use for an extra touch of creativity on your photos.
For instance, you can apply a lens flare effect to make the sun shine brighter in your photo. Try different effects to figure out what works best for your photo.
6. Save and Share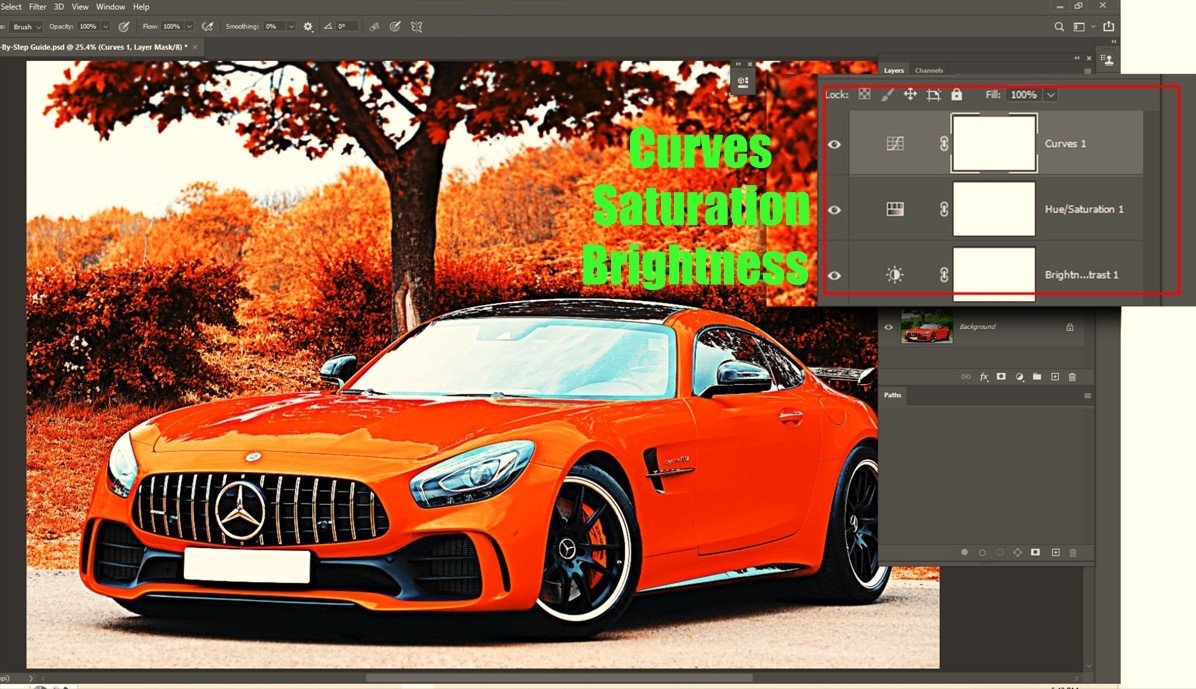 Once you're happy with the edited image, save the edited photo to your gallery/camera roll.
From there, you can share it on social media or with your friends and family.
Learn More: A Definitive Guide on How to Edit Car Photos on Lightroom
Best Free Presets for Editing Car Photos on PicsArt
The best part of using PicsArt is that it comes with a lot of free presets that you can use to edit your car's pictures.
Whether you're looking for a vibrant and eye-catching look, a retro vibe, or a warm look, PicsArt has got you covered.
Here are 5 of the most popular free presets on PicsArt.
Car Filter
PicsArt's Car Filter is specifically designed for editing car photos and is one of the best free presets available. It adds a pop of color to your photo and enhances the overall look of your car.
Bright and Vibrant
The Bright and Vibrant preset is perfect for adding a vibrant and eye-catching look to your car photos. By increasing the brightness and saturation, this preset will make your car stand out against the background.
Dramatic
You can use the Dramatic preset if you're looking to add a bold and dramatic look to your car photos. This preset enhances the contrast and saturation of the image, making your car appear even more impressive.
Vintage
With the Vintage preset, you can give your car photos a perfect retro look.
It desaturates the colors and adds a vintage filter, and produces a photo that looks like it was taken straight out of the past!
Sunset
The Sunset preset can add a warm and inviting look to your car photos. As it enhances the orange and yellow tones, your car will appear to be bathed in warm sunlight.
These are just a few of the best free presets available on PicsArt for editing car photos. Fiddle around with PicsArt, and you'll discover many more!
Frequently Asked Questions on PicsArt Car Photo Editing
The following questions and answers will help you to know further details for editing car photos in PicsArt.
Is PicsArt free on the phone?
PicsArt is free to download and use on both Android and iOS. However, it does come with premium features that you can purchase if you want a full-fledged image editing tool.
Why is PicsArt best for editing?
PicsArt is designed in a way that makes it suitable for quick photo editing. The software offers a huge number of templates and presets that can be used to create artwork in minutes.
Do professionals use PicsArt?
PicsArt offers tons of content that are free to use for commercial purposes. Moreover, the software itself is a feature-packed editing tool which makes it even more suitable for professionals. So yes, PicsArt is used by professionals as well.
Is PicsArt like Photoshop?
Although PicsArt is great for users looking to add special effects, filters, presets, etc., it was not exactly made for complex image editing. Photoshop, on the other hand, comes with comprehensive editing tools that require technical knowledge.
Can I use PicsArt offline?
Yes, PicsArt can be used to edit pictures even when you're not connected to the internet. Although you can use all the tools and pre-built presets, you won't be able to access the free templates/presets that are available online.
Final Verdict
With PicsArt, you can produce stunning photos of your car that you'll be proud to show off. Although you may have to fiddle around until you find the perfect picture, the process is surely rewarding!
On the bright side, you also get a large number of free presets to streamline your editing process.
We hope to have helped you with our article on Picsart car photo editing.
(Visited 19 times, 4 visits today)