Why Photo Editing Service Are Important for E-Commerce? 
Ever thought about why photo editing service are important for e-Commerce?
Who doesn't shop online these days? With globalization and the availability of the internet, everything has become digital. Here, snap judgments matter a lot and the pictures of your products are the game-changers. They can either skyrocket your online business or bring it down.
Our article on, why photo editing service are important for e-Commerce will explain why it's super important for online stores to use professional photo editing services. We're going to see how these expertly edited pictures help customers trust your products, buy more from your store, and build up your brand's good name.
So, if you want to make it big in e-commerce, pay attention to those product images – they're like the superheroes behind your online success!
What's Special About eCommerce?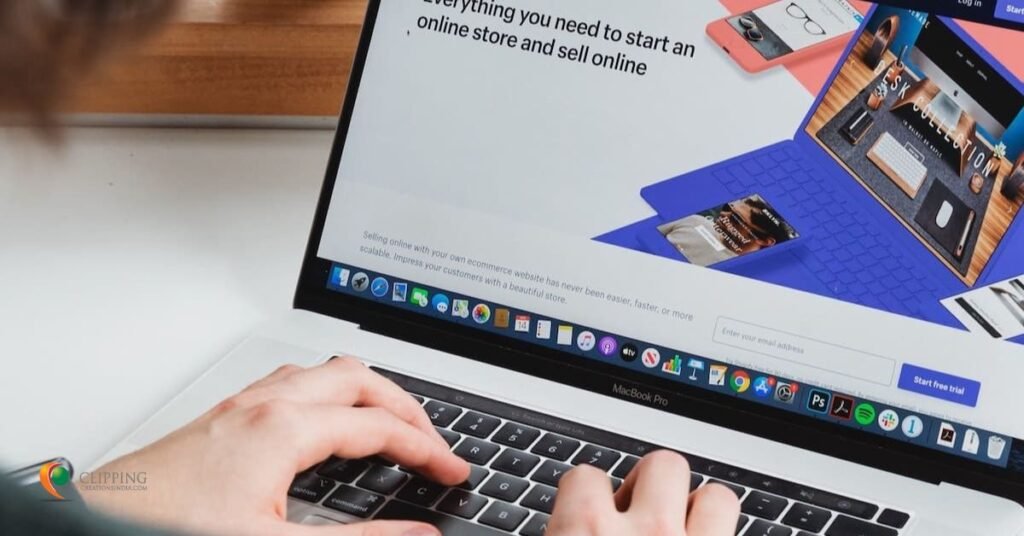 Online shopping has changed the way we buy stuff, making it super easy to shop from home. But because it's so easy, lots of people are selling things online. That means there's a big competition. To succeed, online stores need to be unique.
Having really good, polished pictures of your products is a big part of that. It's like showing off your stuff in the best way possible, so people pick your store over others. So, in the world of online shopping, great pictures make a big difference in getting noticed and being successful
Editing eCommerce Photos
When customers browse through an e-commerce website, the first thing that catches their eye is the visuals. High-quality, aesthetically pleasing product images captivate the audience's attention, making them more likely to explore your offerings. These images need to be free from distractions, with a clear focus on the product itself.
Professional photo editing services can help enhance the visual appeal of your product images in several ways:
1. Background Removal: Imagine you're taking a picture of a cool item you want to sell, but the background is messy, like your messy bedroom. Photo editors can make that messy background disappear and put a neat, clean background in its place. This makes your item look like a superstar because there's nothing else distracting from it.
2. Color Correction: Sometimes, when you take a picture, the colors may not look exactly like the real thing. Photo editors are like color wizards. They make sure that what people see in the picture matches the real colors of the item. So, if your red shirt looks a bit pink in the photo, they'll fix it and make it red like it's supposed to be.
3. Image Retouching: Picture this: you're selling a beautiful necklace, but in the photo, there's a tiny scratch on it. Photo editors are like digital magicians who can make that scratch disappear. They can also get rid of things like dust or spots, so your product looks perfect and shiny.
Not only this! Learn more about how Clipping Path can help your eCommerce Platform. We have a detailed guide on this!
All of these things together build trust with your customers because your product looks amazing just like it does in real life. They can trust that what they see is what they'll get, and that's super important for online shopping!
Why Photo Editing Service Are Important for E-Commerce?
Remember, in the digital world, where consumers can't physically touch or inspect a product before purchasing, trust is of paramount importance. Authentic and professionally edited images instill confidence in your potential customers.
Here's how photo editing services contribute to building trust:
1. Consistency:
Imagine if you went to an online store, and the product pictures all looked different. Some are super bright, others are dark, and they just don't seem to match. It would be confusing. Consistency in editing means that all your product pictures look similar.
They have the same style, lighting, and overall feel. This makes your online store look professional and reliable. People like that because they know what to expect.
2. Transparency:
This is like being honest with your customers. When you edit pictures, you want to make sure that the product's features are clear and easy to see.
For example, if you're selling a phone, the edited image should show all the buttons, the screen, and any special features. This way, customers know exactly what they're buying, and there are no surprises.
3. Brand Identity:
Your brand is like your store's personality. When you edit pictures in a consistent style, it's like giving your store a unique look and feel. Just think about the famous brands you know. They all have a certain style that you recognize, like the golden arches of McDonald's.
So, if your edited images have a consistent style, it helps your store stand out and people start recognizing your brand. That's important because when people trust a brand, they're more likely to return and buy more.
4. Boosting Conversion Rates:
This is a fancy way of saying that when you do all the things we just talked about – having consistent, clear, and unique images – more people are likely to buy from your store.
Think of it like this: if you see a product with clear images, in a style that you like, and you know exactly what you're getting, you're more likely to click that "buy" button. That's what boosting conversion rates means – turning visitors into customers. And that's what every online store wants!
The primary goal of any e-commerce business is to convert visitors into paying customers. Professionally edited images can significantly impact conversion rates for several reasons:
1. Increased Desirability:
When you see something that looks good, you want it more, right? That's what high-quality images do for products. They make things look super attractive and make you think, "I want that!" When customers feel that way, they're more likely to buy the product.
2. Detailed Viewing:
Imagine you're buying something online, and the picture is blurry or not clear. You might have doubts about what you're getting. But with clear, detailed images, it's like looking at the product up close and personal. You can see all the tiny details. When customers can see everything clearly, it reduces their doubts and makes them more likely to buy.
3. Mobile Optimization:
Many people use their smartphones or tablets for online shopping. If the product images aren't easy to see on those devices, it can be frustrating. Mobile optimization means that the images are adjusted to fit perfectly on smaller screens.
When customers can easily see and interact with your products on their mobile devices, they're more likely to buy. It's all about making the shopping experience smooth and enjoyable on phones and tablets.
4. Optimizing for SEO:
This means more people can find your store when they're looking for products like yours. So, it's like making sure your store is easy to find in the big online world, and that leads to more visitors and potential customers.
Search Engine Optimization (SEO) is a fundamental aspect of e-commerce. Well-optimized product images can improve your website's search engine ranking and visibility. Photo editing services can assist in SEO by:
SEO stands for Search Engine Optimization. This is all about making your online store more visible on search engines like Google. When you have images that are well-optimized, they help your store show up in search results.
1. Image Compression:
Think of image compression as packing a suitcase efficiently. It's about making the image file size smaller without making the picture look bad. This is important because when your web pages load quickly, people are happier.
Slow-loading pages can be frustrating, and search engines like Google prefer faster websites. So, by compressing images, you're ensuring your online store loads faster, which is good for both customers and search engines.
2. Alt Text:
Alt text is like a description for images. Imagine you can't see the picture, but someone tells you what's in it. Alt text does that for search engines. When you add descriptive alt text to your images, you're helping search engines understand what's in the pictures.
This is super important because search engines can't "see" images like we do. So, they rely on alt text to know what's in the picture, and that helps your products show up in search results when people are looking for something like what you sell.
3. Schema Markup:
Schema markup is like adding extra information to your images in a language that search engines understand really well. It's a way to provide more details about your products, like their name, price, and even customer ratings.
When search engines see this structured data, they can show more useful information in search results, like star ratings or product prices. So, it's a way to make your products stand out and get more attention in search engine listings.
Improve Brand Reputation with e-Commerce Photos
Why photo editing service are important for e-Commerce?
A strong brand reputation is essential for the long-term success of an e-commerce business. Professionally edited images contribute to this reputation by:
1. Creating a Professional Image:
Just like when you dress nicely for an important meeting, having high-quality images for your products shows that you take your business seriously. It's like saying, "I care about what I sell, and I want you to have the best experience."
This makes your online store look professional and trustworthy. When customers see professionalism, they feel more confident about buying from you.
2. Customer Satisfaction:
Think about how you feel when you get exactly what you expected. It's a great feeling, right? Clear and accurate images give customers that kind of satisfaction because they know they're getting exactly what they saw in the pictures.
When customers are happy, they're more likely to say good things about your store, leave positive reviews, and even tell their friends about it. This word-of-mouth can boost your brand's reputation and bring in more customers.
Final Words
In conclusion, having high-quality, professionally edited images for your products is not just about making them look good; it's about creating a positive and professional image for your brand. We now know, why photo editing service are important for e-Commerce.
This professionalism leads to customer satisfaction, which, in turn, can help your business grow. So, investing in top-notch images is not just a visual upgrade; it's a way to build trust, make customers happy, and succeed in the competitive world of e-commerce.
(Visited 7 times, 6 visits today)