Best Lightroom Presets For Wedding Photos
The day of your wedding is one of the most memorable days in your life, which is why everything needs to go right. Of course, you would like to remember it perfectly in the years to come, and that is why it is essential to have beautiful photos to enhance that memory.
Since getting the right photo isn't always easy, sometimes they need a little bit of editing. Perhaps the weather was terrible, the light wasn't perfect, or it may be something else entirely. Whatever the case, you don't want it to ruin the photos of your special day, which is why we would recommend some of the best Lightroom presets for wedding photos that you might use.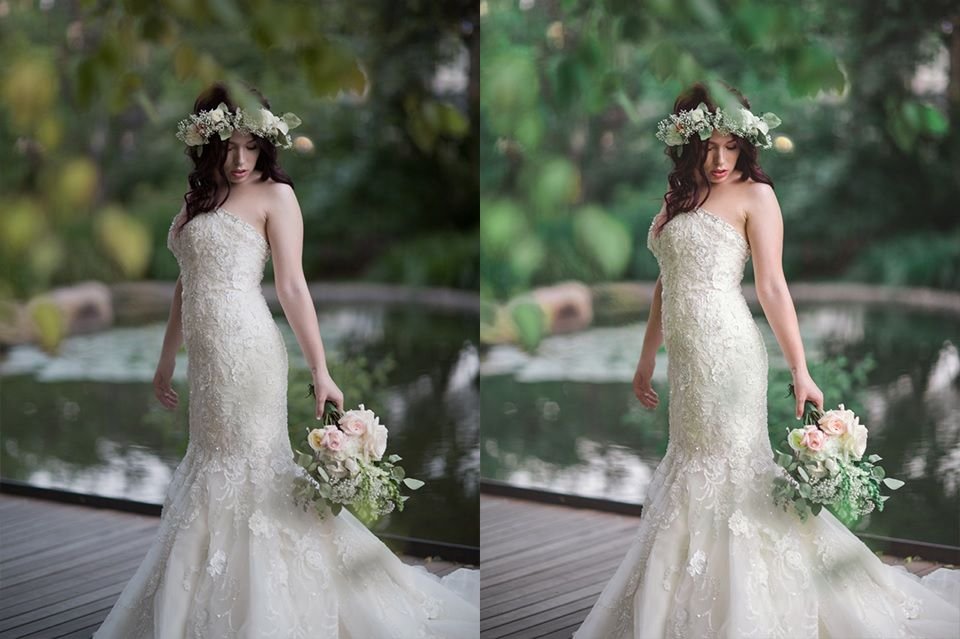 The best Lightroom presets for your wedding photos.
As you may already know, Lightroom presets are special presets that you can make manually or find on the internet. Due to their popularity and great practical use, there are many of them available already. For them to properly work, we would suggest that you use Lightroom version 4 or better. Let's know the most popular presets so that you can decide which ones you like the most.
Wedding Day | Best Lightroom Presets For Wedding Photos
It is a fantastic preset specially made for weddings, which you can probably tell from the name. It will enhance the colors on the photo and add more light to it. There's no need to worry about getting into the shadows when applying this preset.
Soft Wash Film Lead
If you are fond of film effects, then this is the correct preset for you. It will make you pop out of the photo, while the background will be softened so that it doesn't divert the attention from the photo's subject. The final result is a fantastic vintage-looking photo that you will cherish in the years to come.
Vintage Wedding
It is the perfect preset for fans of vintage photos. It will add a great, traditional impression that will make your photos even more special and dear to you. You might even decide to use this preset for your entire album since the effects are genuinely magnificent.
HQ Bride Presets
It is a paid preset, but don't let that scare you off. It is very affordable, and the results are excellent. It is specially made to enhance the bride's beauty, and many people who use it end up with some of the most beautiful photos that they have ever taken. A quality preset to make your special day perfect.
Weddings Look
It is another preset that will make your photos look brighter, sharper, and generally better. It adds warmth to the photo, and it increases the contrast. It will make you stand out from your surroundings, add more light to you, and enhance the color of your favorite photos.
Conclusion
Enhancing your photos through the best Lightroom presets for wedding photos is a fun experience that will result in much better quality and help you get the best effects. You can pick any of them compatible with your desires and help the day memorable in as many details as you can.
(Visited 42 times, 1 visits today)