Powerful 10 Sales-Friendly Shoe Photoshoot Ideas 2023
In the world of fashion photography, shoes have emerged as not just mere accessories, but protagonists that tell their own captivating stories. Now, it's time to drive some best shoe photoshoot ideas.
A shoe photoshoot isn't just about showcasing footwear; it's an opportunity to craft an enchanting narrative that blends style, art, and imagination.
Whether you're a professional photographer, a shoe brand, or an aspiring model, these creative shoe photoshoot ideas will help you step up your photography game and leave a lasting impression.
1. Urban Exploration: Street Chic
Examples: Abandoned Spaces, Graffiti Walls
Embrace the grit and versatility of urban life by capturing shoes in unconventional settings. Abandoned warehouses, old factories, and graffiti-covered walls provide a captivating backdrop for showcasing both casual and high-fashion footwear.
The difference in textures of decaying walls and sleek shoes creates a visually striking effect. Use dynamic angles and light to infuse energy into the shots.
2. Nature's Embrace: Outdoor Escapade
Example: Forest Trails, Sandy Beaches
Connect with nature's beauty by venturing into serene outdoor landscapes. Take your shoe photoshoot ideas on an adventure through lush forests, tranquil lakesides, or expansive sandy beaches.
The natural light during golden hour can cast a warm glow on the shoes, highlighting their details and textures. Incorporate wide shots to capture the shoes within the context of their picturesque surroundings.
3. Minimalist Elegance: Monochrome Magic
Example: Black and White Theme
Simplicity can often speak volumes. Go for a monochromatic photoshoot where the focus is solely on the interplay of light, shadows, and forms.
Dress your model in an outfit that matches the shoe's color and explore the subtleties of black and white photography. Experiment with stark contrasts and soft gradients to create a sense of timeless elegance.
4. Mirror Reflections: Doubling the Style
Example: Full-Length Mirrors
Elevate your visual by incorporating mirrors into your photoshoot. Reflective surfaces can be used creatively to capture different angles of the shoes and offer a unique perspective.
Play with symmetry and asymmetry, and don't shy away from experimenting with the placement of the mirrors to create captivating compositions.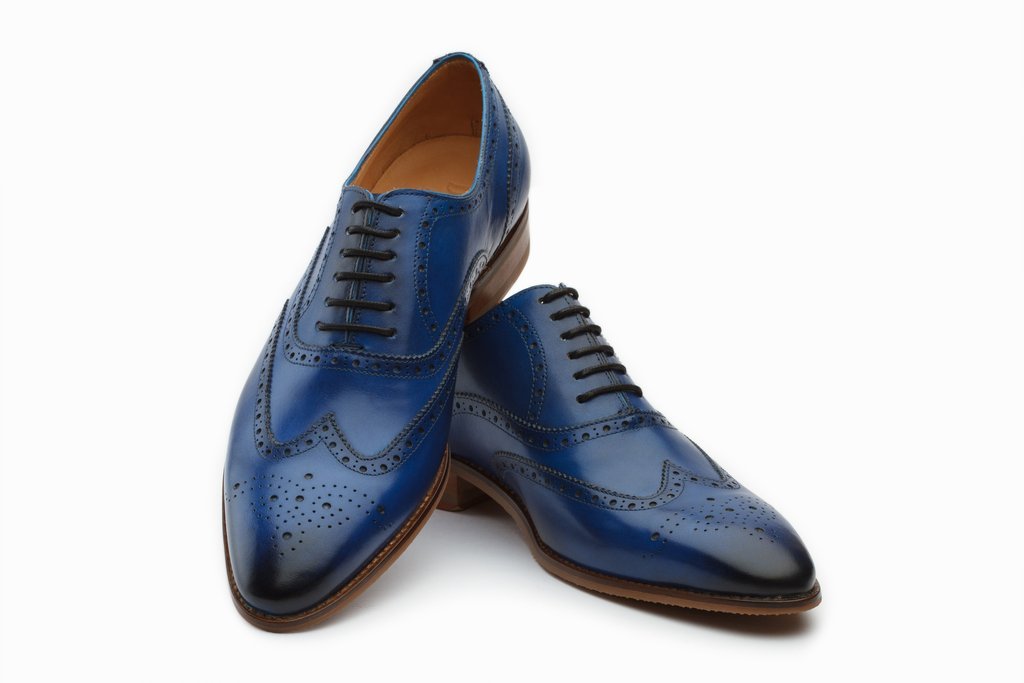 5. Cinematic Drama: Nighttime Noir
Example: Urban Nightscapes, Neon Lights
Embrace the allure of the night to drive out the best shoot photoshoot ideas. Shoot against the backdrop of urban nightscapes illuminated by neon lights.
The contrast between the darkness of the night and the vibrant shoe colors can create a mesmerizing effect. Experiment with long-exposure shots to capture the dynamic essence of the city.
6. Vintage Reverie: Retro Glamour
Example: Vintage Attire, Props
Transport your viewers back in time with a vintage-themed photoshoot. Choose retro outfits and props that complement the era the shoes evoke.
Utilize soft, nostalgic lighting to capture the essence of bygone eras. Experiment with sepia tones and vignettes to add an authentic touch to the photographs.
7. Architectural Marvels: Structural Symphonies
Example: Modern Buildings, Architectural Wonders
Celebrate the connection between fashion and architecture by incorporating bold structural backgrounds.
Modern buildings with unique shapes, lines, and textures can frame your shoe photography in a captivating way. Play with angles to emphasize the interplay between the shoes and the architectural elements.
8. Artistic Flair: Painted Canvas
Example: Paint Splatters, Artistic Backgrounds
Deliver a burst of creativity into your photoshoot by incorporating art-inspired elements. Apply paint splatters to the background or floor, creating an abstract and dynamic setting.
The shoes become part of the artwork, transforming the photos into vivid and visually engaging compositions.
9. Up-close and Personal: Macro Details
Example: Texture, Details, Close-ups
Zoom in on the intricate details and textures of the shoes by employing macro photography techniques. Capture the fine stitching, intricate patterns, and material textures up close.
This approach not only showcases the craftsmanship but also offers a fresh perspective that viewers might not usually notice.
10. Whimsical Fantasy: Surreal Storytelling
Examples: Fantasy Props, Dreamlike Settings
Invite your audience into your world. Combine elements like large props, settings, and bright light to craft a surreal story around the shoes. Also, this approach sparks your imagination and creates an emotional connection beyond the shoes themselves.
A shoe photoshoot is an opportunity to convert the ordinary and make footwear into works of art.
With creative concepts, unique locations, and advanced light techniques, you can capture the essence of the shoes while telling better stories that sync with your audience.
Remember, the key lies in thinking outside the shoebox. Allow your imagination to run wild, and ultimately step into a realm of style and creativity that's uniquely yours.
Best Cameras to Ideally Shoot Shoe Photos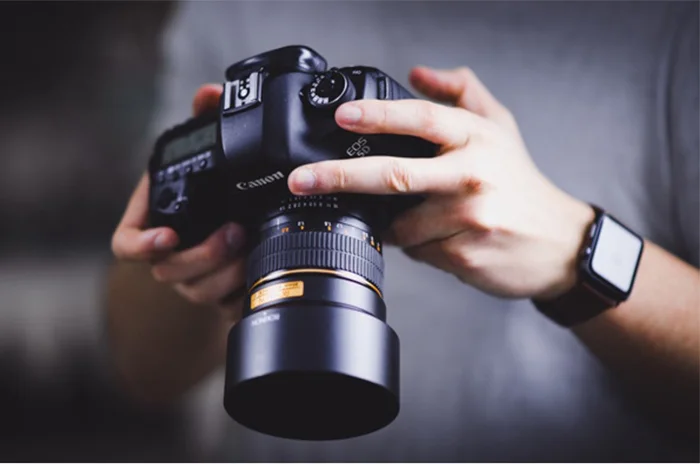 When choosing a camera for shoe photoshoot ideas, you'll want a model that offers excellent image quality, versatile features, and the ability to capture intricate details.
Here are some of the best cameras that can help you achieve stunning results in your shoe photoshoots:
1. Canon EOS 5D Mark IV:
This full-frame DSLR offers exceptional image quality, a high-resolution sensor, and a wide range of compatible lenses. In addition to that, its advanced autofocus system and dynamic range make it ideal for capturing intricate shoe details and textures.
2. Nikon D850:
Another full-frame DSLR, the D850, boasts a high megapixel count and impressive dynamic range. It's well-suited for both studio and outdoor shoots, with excellent low-light performance.
3. Sony Alpha a7R IV:
This mirrorless camera features a high-resolution sensor, making it ideal for capturing fine details in shoe designs. Furthermore, its compact size and compatibility with a variety of lenses make it a versatile choice.
4. Fujifilm X-T4:
If you prefer a mirrorless camera with a smaller form factor, the X-T4 offers great image quality and a wide range of creative features. Additionally, its film simulations can add unique aesthetics to your shoe photos.
5. Canon EOS R5:
This mirrorless camera is known for its advanced autofocus system, high-resolution sensor, and impressive video capabilities. It's well-suited for capturing both stills and videos of shoes with stunning detail.
6. Nikon Z7 II:
As part of Nikon's mirrorless lineup, the Z7 II offers high resolution, in-body image stabilization, and a user-friendly interface. Moreover, it's capable of capturing intricate textures and details in your shoe photography.
7. Sony Alpha a6400:
If you're looking for a more budget-friendly option that still delivers great performance, the a6400 is a solid choice. It features fast autofocus, good low-light performance, and 4K video recording.
8. Panasonic Lumix GH5:
If you're interested in combining photography and videography for your shoe shoots, the GH5 offers impressive video capabilities along with respectable still image quality.
9. Olympus OM-D E-M1 Mark III:
This micro four-thirds camera offers a compact design, excellent image stabilization, and a variety of creative features. While it has a slightly smaller sensor, it can still capture intricate details effectively.
10. Leica Q2:
If you're looking for a luxury option with exceptional build quality and image quality, the Leica Q2 is a compact full-frame camera known for its impressive performance and design.
The best camera for you depends on your budget, preferences, and how you plan to use the camera. Additionally, investing in quality lenses that match your chosen camera system can greatly impact the results of your shoe photography.
FAQs on Shoe Photoshoot Ideas
Here are some frequently asked questions (FAQs) about shoe photoshoot ideas, along with their answers:
What is the importance of a creative shoe photoshoot?
A creative shoe photoshoot goes beyond simply showcasing footwear. It allows you to tell a story, evoke emotions, and create a visual narrative that captivates your audience.
By incorporating innovative concepts, settings, and lighting techniques, you can also elevate your shoe photography to an art form that resonates with viewers.
How can I choose the right location for my shoe photoshoot?
The choice of location depends on the mood and theme you want to convey. Consider the personality of the shoes and the story you want to tell.
Urban settings, natural landscapes, architectural marvels, and even abandoned spaces can serve as intriguing backdrops. The key is to ensure that the location complements the shoes and adds depth to the overall composition.
How can lighting enhance the impact of a shoe photoshoot?
Lighting plays a crucial role in setting the mood and tone of your photos. Natural light during golden hour can add warmth and depth, while artificial lighting can be used to create dramatic effects for nighttime or studio shoots.
Experiment with shadows and highlights to accentuate textures and details in the shoes.
How can I make my shoe photoshoot stand out on social media?
To stand out on social media, focus on creating visually striking images that tell a story. Use eye-catching thumbnails and captions that evoke curiosity. Also, consider sharing behind-the-scenes content to engage your audience and involve them in the creative process.
What camera equipment and settings should I use for a shoe photoshoot?
While professional camera equipment can yield higher-quality images, you can also achieve great results with a high-resolution smartphone camera.
Use a shallow depth of field (low f-stop) to create a pleasing background blur and highlight the shoes. Experiment with different angles and focal lengths to capture unique perspectives.
What role does color play in a shoe photoshoot?
Color also has a significant impact on the mood and message of your photos. It can convey emotions, complement the theme, and highlight the shoe's design.
Pay attention to color harmony and contrast to ensure that the shoes stand out while harmonizing with the overall composition.
How can I develop my own unique style in shoe photography?
Developing a unique style involves experimenting with different techniques and themes until you find what resonates with you.
Study the work of other photographers for inspiration, but aim to put your own spin on things. Consistency in your visual language, whether through lighting, composition, or storytelling, will help you establish a distinctive style.
Remember, shoe photography is a dynamic blend of creativity, style, and technical skill. By exploring different ideas, experimenting with various elements, and staying true to your artistic vision, you can create captivating shoe photos that leave a lasting impression on your audience.
For more, stay tuned with us here at Clipping Creations India.
(Visited 2 times, 2 visits today)