The Top 5 Clipping Path Tools for Professional Image Editing 2024
Fixing up pictures is super important these days. Whether you're a pro at taking photos or just someone who loves sharing on social media, having nice-looking photos is a must. Clipping path tools are like special tools for picture fixing. Not just one, today, we will have 5 best Clipping Path Tools for Professional Image Editing.
They are the secret ingredients for picture fixing and help pick out and fix little bits of a picture. They help you pick out and tweak tiny parts of a picture. We will share with you five cool tools that make pictures look awesome.  
If you are a pro at taking photos or just someone who loves sharing on social media, it is a must to have nice-looking photos. Follow our tips and have the best clipping path tools with professional image editing.
Today, we are about to explore 5 best tools for clipping paths. Stay with us till the end, and you will figure out the perfect clipping tool for you.
The Top 5 Clipping Path Tools for Professional Image Editing
The first option is always Adobe Photoshop. But you should also explore the other options and find out the best for you.
1) Adobe Photoshop: What is it?
Adobe Photoshop is like the rockstar in the world of editing pictures. It's been here forever and sets the standard for all other editing software. In Photoshop, there's this cool thing called clipping paths. It lets you draw an outline around something in a picture and pluck it out from the background.
Why Is It Great?
It gives you lots of different tools and things that work for both newbies and experts. One of the coolest things is the Pen Tool. It helps you draw really accurate and super detailed outlines around stuff in a picture.
Who Should Use It?
People who take pictures, make designs, or anyone who wants top-notch picture fixing should think about using Adobe Photoshop.
2. GIMP (GNU Image Manipulation Program)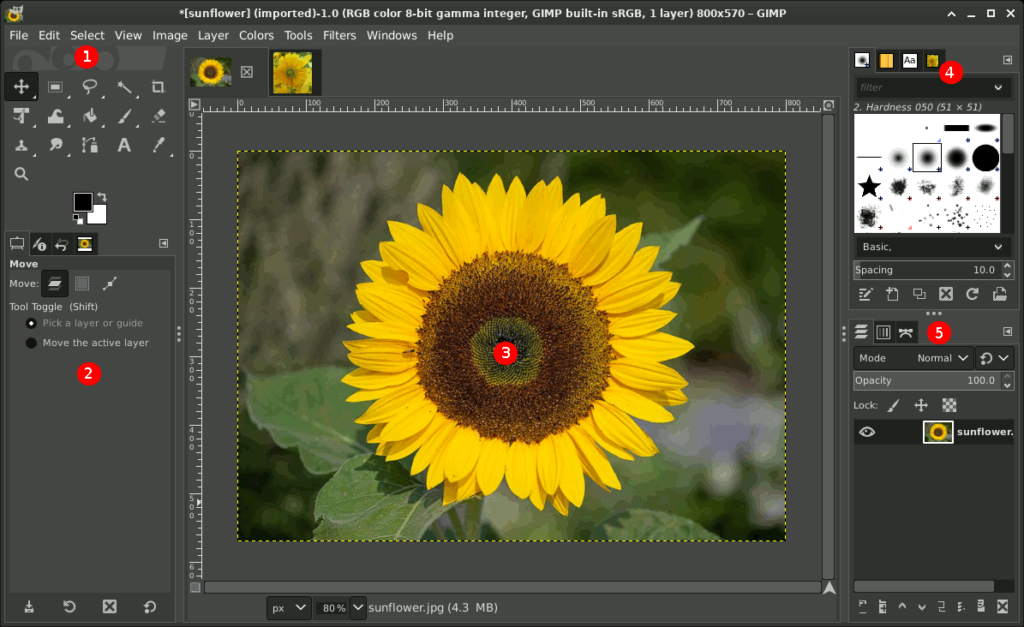 GIMP stands out as a fantastic free image editor, open to everyone and competing head-to-head with expensive software. It's a clipping path champ, letting you pinpoint and tweak particular parts of a picture. With its bag of tricks, GIMP gives you the power to separate and tweak elements within an image, all without spending a dime. Learn more about editing photos with GIMP.
Why Is It Great?
In GIMP, there's a bunch of tools to choose from, and one of the coolest is the Paths Tool. This special tool lets you create those nifty clipping paths, where you can select and play around with specific bits in a picture. It's like having a magic wand to trace and tweak the exact parts you want, making editing a whole lot easier.
Who Should Use It?
GIMP is like a treasure chest for those who want a powerful image editor without spending a penny. It's a fantastic choice for folks who are careful with their budgets, newbies who are just starting, and anyone hunting for a high-quality editor that won't break the bank.
Whether you're counting your coins or simply want a top-notch tool without the price tag, GIMP is an excellent option to dive into the world of image editing.
3. Pixlr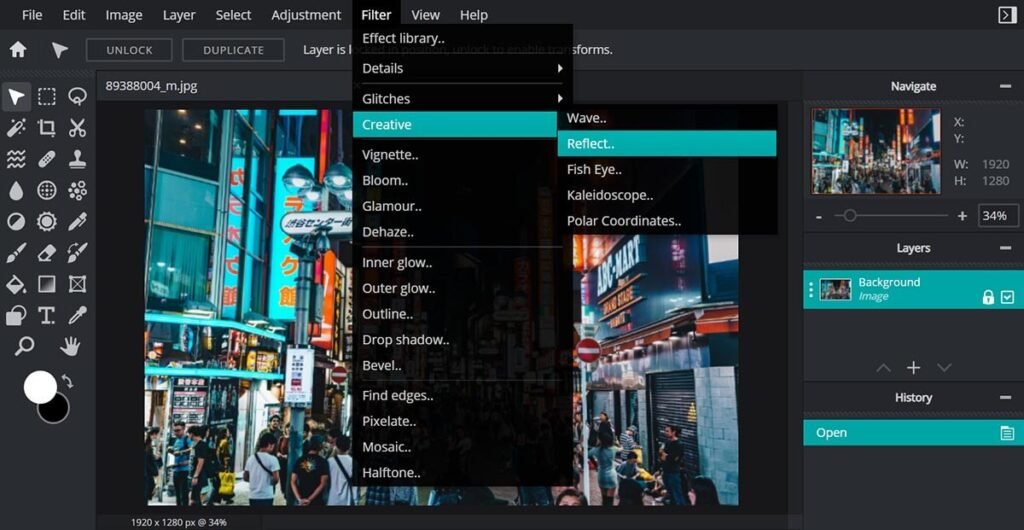 It is like your very own online magic wand for pictures. It's super easy to use and has a bunch of different tools for editing, including those snazzy clipping path tools.
So, you can pick out and fiddle with specific parts of your picture, all without needing to be a computer whiz. It's like having your little picture playground where you can make your images look exactly how you want them to.
Why Is It Great?
It's really easy for anyone to use, making it a breeze to pick out and tinker with specific bits of a picture. You don't need to be a tech genius to make precise selections or create those cool clipping paths. It's like having a set of simple tools that let you do all the fancy stuff without any hassle.
Who Should Use It?
Pixlr is a dream come true for a few kinds of people. If you like doing your editing online, this is a winner. It's also awesome for beginners learning the ropes of picture fixing.
And if you're all about getting things done quickly and easily, Pixlr's got your back for making those pictures look amazing in no time.
4. Affinity Photo
Affinity Photo is like having a super pro photo editor on your computer. It's got all the serious tools and tricks that experts love. People know it for being a real powerhouse with lots of cool stuff to make your pictures look awesome. If you want to dive deep into editing and make your photos top-notch, this is the one to go for.
Why Is It Great?
With Affinity Photo, there's this cool thing called the Pen Tool. It's like a magic pen that helps you draw precise lines around things in your picture. And not just that, it also has tools that make those lines even better and more accurate. So, when you're picking out and fixing stuff in your picture, it's super easy and exact.
Who Should Use It?
If you're serious about photography, a pro at making designs, or someone who wants top-notch picture fixing, Affinity Photo is the go-to choice.
It's like a treasure trove for those wanting super high-quality image editing tools. Whether you're a pro behind the lens or crafting stunning designs, Affinity Photo is the ace up your sleeve for making your pictures look fantastic.
5. Clipping Magic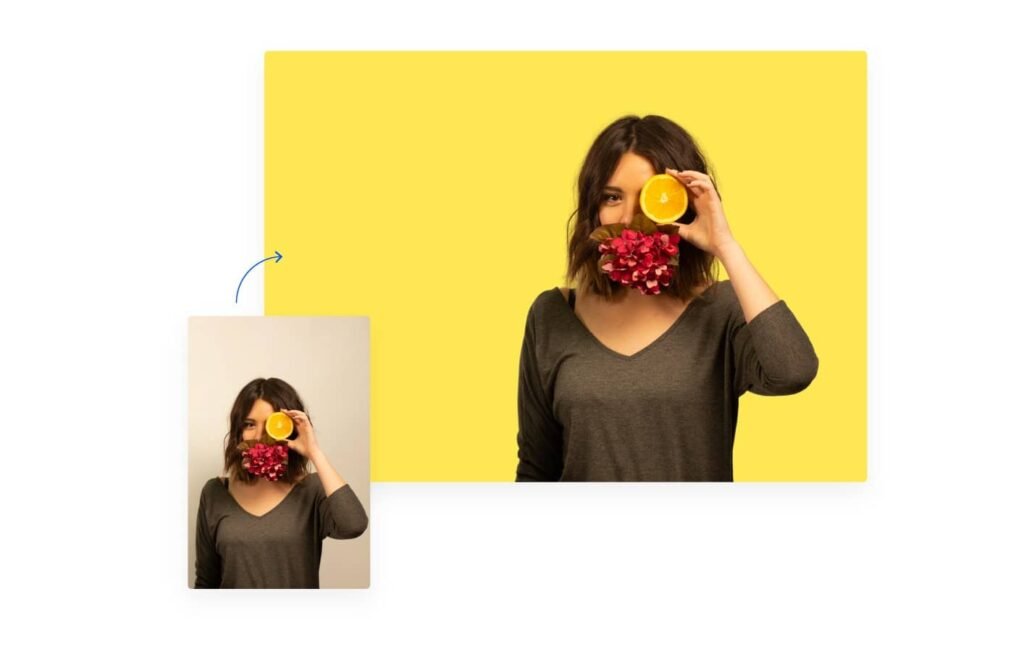 It is like a magical wand for your pictures, especially when it comes to taking out backgrounds and making those cool clipping paths. It's all online, so you can work your editing magic from anywhere. This tool is like your secret weapon for snipping out backgrounds and getting those detailed cutouts in your pictures.
Why Is It Great?
Clipping Magic is a super easy tool for making clipping paths. It's designed to be simple for everyone to use, with buttons and things that make sense. Plus, it's super smart because it uses special computer smarts called AI to help out.
This makes drawing those lines around stuff in pictures a breeze. With Clipping Magic, you can quickly cut out things and play around with backgrounds, making your social media pictures cool without needing to be a computer whiz.
It's like having a friend who knows exactly what you need, gives you simple tools, and does the hard stuff with magic tricks. Clipping Magic might seem small, but it's the big reason why your social media posts look so amazing.
Who Should Use It?
If you run a small business, manage social media, or just want to jazz up your pictures without spending forever, Clipping Magic is your new best friend. It's perfect for people who need to remove backgrounds or make those cool lines around things in pictures.
So, if you're in charge of a small business or handle social media posts, or even if you just want your pictures to look snazzy, Clipping Magic is here to make things easy for you.
Small business owners trying to make their products shine, social media managers aiming for eye-catching posts, and everyday picture enthusiasts looking to add that extra oomph will find Clipping Magic super useful. It's like having your own picture magic wand!
This expanded version details how different individuals, from small business owners to social media managers and picture enthusiasts, can benefit from the simplicity and effectiveness of Clipping Magic in enhancing their visuals.
Last Words
Selecting the right clipping path tool depends on your expertise level, budget, and specific editing needs. Adobe Photoshop and Affinity Photo are professional-grade software with robust features, while GIMP and Pixlr offer powerful options at little to no cost. Clipping Magic stands out for its simplicity and efficiency in creating clipping paths.
Whether you're a professional in the industry or someone exploring the world of image editing, these tools offer a diverse range of options to cater to your editing requirements.
Remember, while these tools are fantastic, practice and experimentation are key to mastering the art of clipping paths and image editing. Choose the one that suits your style and needs best, and let your creativity soar!
(Visited 2 times, 2 visits today)