How To Use Deep Etching In Adobe Photoshop?
Deep etching is a familiar term to graphic designers or those touring the design career path. It may sound strange to a newbie, but unlike Photoshop, that is all well known.
Hence, it's one of the frequently used tools in Adobe Photoshop, used either for highlighting an image or objects by making them background burr. Then the particular color will pop out and looks more defined and bright. 
Remember cutting out a picture from one of your favorite magazines when you were a kid and placing it a plain paper or cardboard? It's a digital form, where you can cut it out digitally in photoshop and then put it into another place. 
For a newbie, the art of deep etching in photoshop cs6 takes a lot of determination, practice, and patience. It's not just something that is learned and perfected overnight. That is why experts usually advise you to start with simple objects.

To know more about deep etching, start reading now! 
What Is Deep Etching?
In graphic design, deep etching removes a portion of any photo from the initial background, making the picture stand on its own, away from the original photo background. It's also considered the most effective method for removing the backdrop quickly from any picture.
Additionally, it allows you to use the removed portion in a different image background or style. It's utilized to swap out a formal background. This technique can put an image or object on a plain white background too.

On the contrary, another name for deep etching is a clipping mask. The design creates a specialized area around a particular area of your image. Then, when you delete the background, you can use a different piece for other projects. Applying different effects to the topic of your shot will help call attention to the distinct area.
Top 5 Benefits Of Photoshop Deep Etching
Deep etching is a crucial photo editing technique that aids graphic designers in customizing photo retouching. Using this method, they primarily perform the following photo post-production operations. Those are:
1. Removing Unwanted Things From Image Background
Removing the background from a photo is vital because any unwanted object can ruin its stunning appearance and divert an online shopper's attention. To catch customers' attention, online retailers want to make appealing backgrounds that may elevate photographs above the competition.
2. Performing Photo Masking
Image masking is a procedure that can be used to eliminate backgrounds from objects in photos which include fur, hair, or feathers. This masking technique is effortless and excellent for enhancing professional photos with sterling silver.
3. Flawless Item Color
No matter how skillfully you've taken product shots, the products need to have their colors changed. And the only procedure that can accurately modify an object's color in any photograph is deep etching. By employing this technique, you can do an object's color without changing the image background. You also have the option to modify the color of the things.
4. Photo Retouching Tasks
A 3D artist must flawlessly retouch photographs. They can use several efficient techniques that preserve the image's 3D effect. Hence, the best editing technique for precisely retouching images is deep etching.
5. Image Manipulation
Deep etching is the most remarkable technique for removing unwanted elements from photos, picture noise, and distracting images. This technique is mainly used to create clean and natural images. A thorough etching process is the only option for modifying any photograph.
How Can You Start Deep Etching?
Somewhere, the term 'Deep Etching' is referred to as "Clipping Path." Designers use this method to build a clipping mask around an image. They usually save the option so their customers can remove that particular image section.
However, you can eliminate the background from your photograph with deep etching. You can also use this part of the image that you cut out for another project. Even an item can be taken out of your photo.
Therefore, photos can be advanced and corrected by deep etching. This method of adjusting images has no impact on the background. This overall process is used to edit pictures without causing any damage. Using this approach, you can retouch your photos without affecting the 3D look.

Finally, it can be summed up as an additional background removal service along with making photo editing tasks simple.
Deep Etching: Best 3 Methods You Should Know
There are three basic methods to apply when it comes to deep etch images in Photoshop. Those are:
1. The Eraser Tool Method
This method involves using the eraser tool in Photoshop to clean off the photo portion, which you don't need manually. But this method is not precisely specific as you end up having rough edges, and the image will look like it's been edited. In addition, this procedure usually takes a longer time to achieve a perfect deep-etched photo. 
2.The Color Tool Method
It's the 2nd method of deep etching. It involves using the color selection option in Photoshop to delete or remove the colors you don't want and reduce the brightness of those unwanted colors from the image and leave the wanted colors.
Like the 1st method, it can pose a problem because the original picture you are working with has lots of colored pixels. If you are not careful as a beginner, you may degrade too many or too few colors, thereby distorting the image quality completely. 
3. The Pen Tool Method
It's the 3rd and the most preferred method of deep etching if you ask me. This method entails using the pen tool option in Photoshop to etch deep the part of the photo you need. Some advantages are tied to this method. You don't get to tamper with the original picture by deleting any unwanted image or color. 
On the contrary, this tool allows you to continue to twist the picture until you are 100% satisfied with your result. You have complete control over the tool so that you can do with it as you please until your work looks like a professional. 
Once you have mastered the art, no one can see the tell-tale sign that the image has been touched. It'll look as original as new as ever. As mentioned earlier, it takes some time to be good at deep etching. But once you're done, you are good to go.
What Exactly Is A Deep Etching Service?
The primary purpose of a deep etching service is to take the background out of images. Sometimes you need to crop a particular area out of the background of your picture. This object can be applied to many image backdrops, and several items are removable. A deep etching service can help in this situation.

For example, product photographs are deep etched most of the time. The backgrounds of high-quality product photographs must be white. It can quickly draw the user's attention. You can use this method to create flawless product portraits. As a result, many experienced product photographs typically use this method.
Professional photo editing service provider like CCI provides the highest caliber of deep etching solutions with no delay. Although deep etching is a complex technique, their skilled designers can perform deep etching using cutting-edge methods and the latest software.
Who Needs High-Quality Deep Etching Services?
Nearly every industry that uses digital images needs a quality deep etching service. Experienced photographers, photo studios, advertising firms, internet merchants, owners of clothing stores, and visual artists cannot conceive of having their photos modified without using the services of a reputable photo editing business Like Clipping Creations India (CCI).

So let's have a quick look at the following things:
1. Professional Photographers & Photo Studios
They frequently need deep etching work since they must process many photos daily. If there is any wrong item in the picture, it can make the image dull and ugly.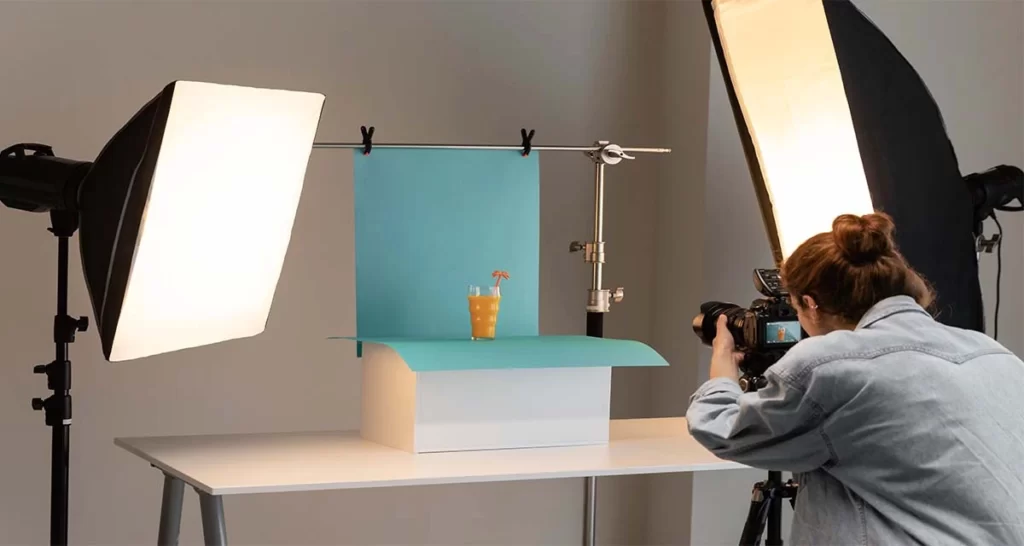 But they are dedicated to providing their customers with high-quality photos. Due to timing constraints, they depend on an outside photo deep etching provider.
2. Virtual Sellers
Most in need of this service are online shops or sellers who usually need to change the backgrounds of their product photos. Vendors in significant eCommerce marketplaces must follow the rules for photo modification to deal with various image backdrops. 
Here, the deep etching's primary goal is to eliminate the background from a picture without damaging the subject.
3. Advertising Firms
It's now a routine to advertise a product in a newspaper or magazine. A product image will never appear in daily publications without a polished deep etch process. 
All product photos require deep etching or clipping path solutions for promotions in media, including newspapers, regardless of whether the products are new or old. 
Therefore, advertising agencies or magazine experts either hire experienced designers to complete this task or use the top-quality services of a specialized deep etching provider like CCI. 
4. Fashion Industries
Nowadays, fashion companies frequently plan photo shoots. Once the shots are taken, they look over them to see how they turned out. They can save their extra energy and time by sending their photographs to photo editing agencies for deep etching. 
Since they prefer to hire expert graphic designers, a reputable retouching business like CCI can offer their customers top-notch deep etching services at reasonable prices. 
Apart from that, many online store owners, app developers, eCommerce site owners, web designers, 3d artists, cartoonists, and animators also need to use deep reactive ion etching. Because it helps them define their work correctly.

At the same time, the unwanted edges and images will be removed without anyone knowing, and the images, when seen on a website, will look very real and eye-catching to the audience.
Why Should You Use Deep Etching Solutions?
The main reason for deep etching is to remove the image from the original image background and place it on another plain or transparent background of your choice. It allows you various options to experiment and try out another background until you are 100% satisfied.
It helps you cut out unwanted parts of the photo and other things like noise and disturbing factors. It's crucial because it gives your image more focus.
For instance, if you have a picture of a black low-back midi dress for an online sale, the floral patterned background will pose as a distraction for your customers. Hence, a professional deep etching service will help you take the picture and place it neatly on another background to show the black dress in a better view.
On the other hand, it affords a great opportunity of doing advanced color correction on your image. It enables you to select the needed color individually, then works on it and gives it a more defined shade and glow. Eventually, the colors will stand out and pop out.
Finally, it facilitates keeping the central part of the picture in place while working on it by applying Photoshop masking on some areas of the image. For a 3d artist, it helps you to retouch the image artfully without spoiling the 3d effect you created.
Final Words For Photoshop Deep Etching
To sum up, deep etching is the most widely used method of photo enhancing and editing in Adobe Photoshop. If you have basic photoshop knowledge, it's easy to use, and it'll save you extra effort, time, and energy. Every artist at all levels, eCommerce site owners, virtual shop sites, etc., needs to use it. 
Since the product images will appear real and unique to your customers and viewers with the help of a deep etching procedure, it'll boost your overall sales to the next level. And your users will convert to purchase by seeing the image. 
Last but not the least, I believe this blog post will satisfy your interest in Photoshop deep etching and its significance to the photography business. Please feel free to add any more information in the comment box that you may have about this incredible photo editing procedure.
(Visited 13 times, 2 visits today)